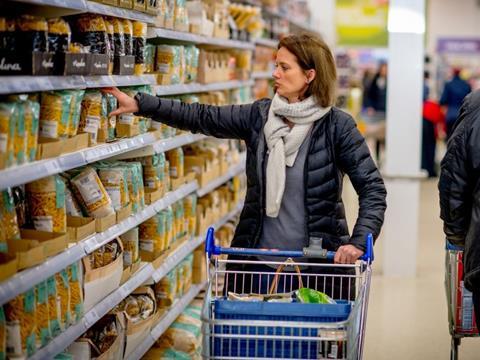 Tesco has announced its ambitions for a closed loop system across its UK operations.
Talking to hundreds of suppliers at an Institute of Grocery Distribution (IGD) event today Tesco pledged to remove, reduce and redesign packaging materials and their use, improve recovery and recycling, ideally working with government on a national recycling infrastructure and work to raise awareness and educate in order to change customer behaviour.
For this closed loop to become a reality, Tesco called on government to establish a consistent recycling infrastructure across the UK where variations in current levels of actual recycling are extreme.
Speaking at the event, Jason Tarry, Chief Product Officer said:
"We are committed to reducing the total amount of packaging used across our business. Ideally we would like to move to a closed loop system.
"We will work with our suppliers to redesign and reduce all packaging materials and after consultation with our leading suppliers earlier this year we will remove all packaging that is hard to recycle from our business by 2019.
"To complete the journey to a closed loop approach, we stand ready to work with government to reform the current approach to recycling in the UK."
As a part of its plan Tesco will also work to develop easy to understand packaging recycling communication and the amount of recycled materials it buys to help shoppers who want to reduce their packaging impact.
Tesco briefed suppliers that it will remove hard to recycle materials including PVC, Polystyrene, Oxy degradable materials, PLA (Polylactic acid), Water soluble bio plastics (eg Plantic) and Industrial compostable. It is also consulting on other materials to develop a closed loop solution or remove from the business. These include. Home compostable (including Cellulose and Natureflex), Oriented polypropylene, Black plastic, Polypropylene (for certain food applications) and Complex laminates.
Materials it will support include: Sustainably sourced Wood, board, paper & Glassine, PET (Polyethylene terephthalate), Glass, Polypropylene (non food), HDPE & LDPE, Polyethylene (preferred material for flexible film), Steel and Aluminium.