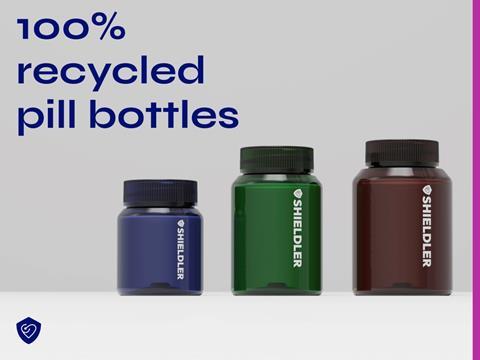 SHIELDLER introduces its Supplement pill bottles and caps made from 100% post-consumer recycled PET, in the latest edition of The Spotlight.
According to the report, humanity now produces more than 200 million tonnes of municipal solid plastic waste annually. This is equal to around 523 trillion plastic straws which if laid lengthwise could wrap around the world approximately 2.8 million times. Unfortunately, the lifecycle of virgin plastic does not end when one conveniently throws it away in the garbage container, but the lifecycle extends far beyond this point, potentially for thousands of years.
One of the biggest contributors to the staggering levels of plastic pollution is the healthcare and supplement industries especially the supplement packaging industry is under constant scrutiny. Michor Pleijzier, President at SHIELDLER says "Be aware of the hidden costs of virgin plastics and take responsibility. Supplement packaging should focus on recycled & recyclable materials for high-quality products. Do the right thing, planet earth's price tag is simply invaluable."
The way forward
The European Union is trailblazing the sustainable packaging transformation, according to the Eurostat report in 2021, the EU uses recycled plastic at an all-time high at 41.5% which is three times that of the US. In fact, as per the Accenture report in 2020, half of the inquired consumers are ready to pay a premium for environmental-friendly packaging.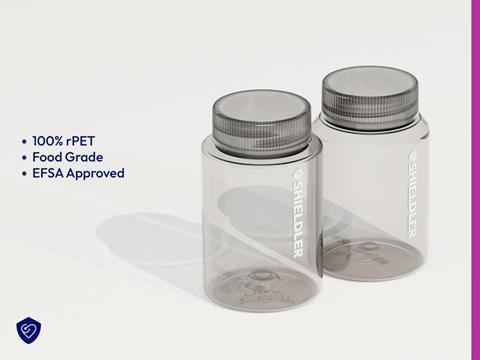 Collaborate with the right partner
At SHIELDLER, we call ourselves material engineers because our materials and products are 100% recycled and recyclable. Our products achieve the lifecycle circularity of a plastic product and do not contribute to the contamination of the environment.
SHIELDLER's stylish supplement pill bottle and its cap are made from 100% recycled post-consumer PET (rPET). This product is a fully recyclable alternative to single-use virgin plastics products that are not environmentally friendly and end up in landfills or find their way into our oceans.
The product is EU-manufactured and is part of the certified recycled plastics (PCR) programme contributing to eliminating toxic plastics from the environment and decreasing our carbon footprint. The supplement pill bottles come in five attractive colours: green, blue, hazelnut, transparent and white and are available in two shapes - sharp edge and rounded. It is easy to carry anywhere and the available shapes make it comfortable for the user to draw out their supplement. These supplement pill bottles can leverage a brand's identity by giving it a sustainable storyline.
We are the sustainable material engineers
The overall SHIELDLER's philosophy is to protect today and secure tomorrow and it is built on the dedication to be a part of the sustainable solution for global healthcare and nutraceutical industries. We are driven by our mission to eliminate single-use virgin plastic from these industries by introducing two recycling plastic waste programmes; Healthier Consumer and Healthier Oceans.
In the healthier consumer programme, we offer an off-the-shelf revolutionary pill bottle solution. Never done before by other companies, we have engineered a pill bottle and its cap made from 100% recycled PET (rPET) plastic making it a 100% recyclable product. We are proud of BLUEWAVE® our healthier oceans programme which is 100% recycled and recyclable plastic material, engineered from ocean-bound, post-consumer waste, collected from 4 of the most polluting rivers in the world, collectively responsible for 90% of all ocean-bound waste.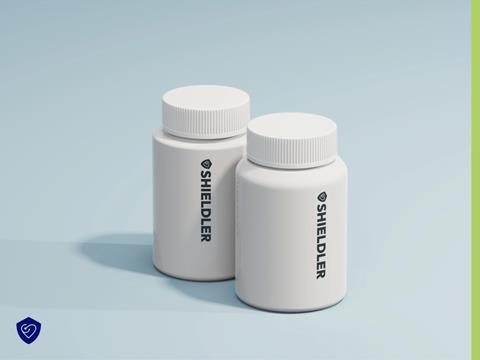 SHIELDLER has a proficient innovation group legacy of Archwey envisioning a world free of plastic pollution and creating product circularity. Curious to learn more about us? Visit www.shieldler.com or follow us on LinkedIn to get the latest updates.
This content was sponsored by SHIELDLER.