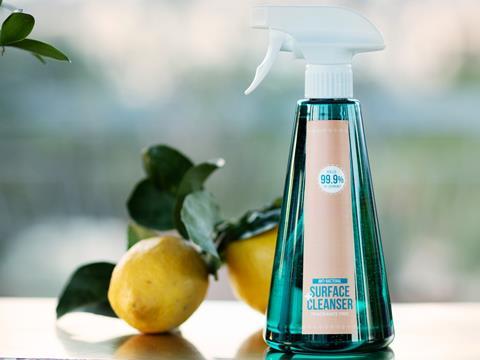 In this Spotlight, Fedrigoni Self-Adhesives presents RI-MOVE, an environmentally friendly adhesive technology. It makes it possible to create paper and film-based labels that, at the end of their life, come off the container without leaving a trace, allowing for easy recycling of the container in the case of RI-MOVE PET or the container re-use in the case of RI-MOVE GLASS.
Plastic or paper, economy or ecology… For Fedrigoni Self-Adhesives, sustainability is a matter of values not ideology, of solutions not problems. Committed to playing an active role, developing innovative technologies and solutions that help companies operate in a circular perspective.
In the life of the Fedrigoni Group, all this takes shape in the challenging stages of a roadmap that leads towards the ambitious goals described in the Code of Ethics and the Sustainability Report. And in the direct relationship with the market, it means first of all to be able to propose to brand-owners as a partner able to offer the necessary solutions to make the difference also in terms of sustainability.
Re-using the glass container? The solution
In the case of GLASS containers, the label must be separated from the container, including the adhesive, to allow re-use. This is why Fedrigoni Self-Adhesives has tackled the problem upstream, formulating an adhesive that on the one hand ensures that the labels remain in place for the entire life of the product and on the other allows easy, complete and clean removal of the label from the GLASS containers to allow the re-use.
The new solution, now on the market under the name RI-MOVE GLASS, represents a revolution in terms of sustainability, offering to brand owners who embrace the logic of reusable packaging to manage in a virtuous way the end of life of their packaging.
RI-MOVE PET: How it works
It has been designed to recycle PET containers cleanly and quickly. At the heart of the new series of Fedrigoni Self-Adhesives materials is a highly innovative adhesive, which shows its peculiar effectiveness during the washing phase of the industrial recycling process.
How it works is simple. RI-MOVE PET adhesive AR842 has been formulated to detach itself from PET flakes without leaving any residue. Thanks to this feature, after the shredding phase the PET flakes with the polypropylene label fragments are subjected to a hot alkaline wash.
It is at this moment that the label fragments (together with the adhesive) separate by flotation from the PET container fragments, which, due to a higher specific weight, sink: they can now be recovered and made available for recycling. Thanks to RI-MOVE PET the PET fragments can then be sent to the next step of recovery to obtain rPET (recycled PET) of the highest quality.
Deep dive our Ri-Move solution on our website: https://selfadhesives.fedrigoni.com/focus/ri-move/.
This content was sponsored by Fedrigoni.