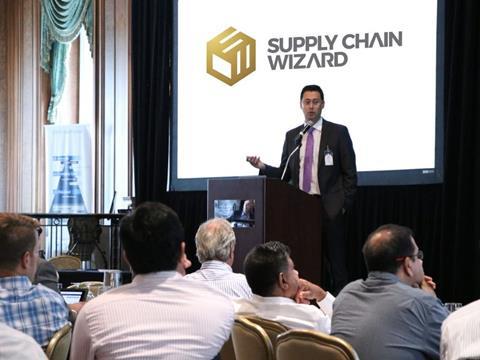 Supply Chain Wizard and Medicines for Europe, will co-host a Pharma CMO Summit on June 13, 2018 at the Hilton Budapest Hotel in Hungary.
With less than a year remaining until the deadlines of the EU's Falsified Medicines Directive and the US DSCSA regulation, the gathering offers a unique opportunity for pharmaceutical industry partners to make or finalize strategies for both initial compliance and optimized post-implementation operations. The Pharma CMO Summit will bring together manufacturers, CMOs, CPOs, 3PLs, wholesalers and solution providers for education and interactive activities centered on serialization compliance, serialized operations, and value beyond compliance. The Budapest event is the latest in a series of such summits initiated by Supply Chain Wizard, and the last European event prior to FMD enactment.
A main objective of the upcoming Budapest summit is providing flexible strategies and solutions for achieving practical paths to compliance. Leading solutions on the market focused on efficient, cost-effective incorporation will be modeled, and case study presentations will help educate trading partners on likely implementation challenges. Additionally, interactive activities will showcase the value beyond compliance that production digitization brings to manufacturing operations.
"As in prior summits, the Budapest Pharma CMO Summit will bring together the full spectrum of supply chain partners," said Evren Ozkaya, CEO of Supply Chain Wizard, "and yield opportunities for partnerships, collaborations and improved business practices above and beyond the need to meet pending regulatory requirements."
Pharmaceutical industry professionals can register for the conference by visiting http://pharmacmosummit.com/budapest18/