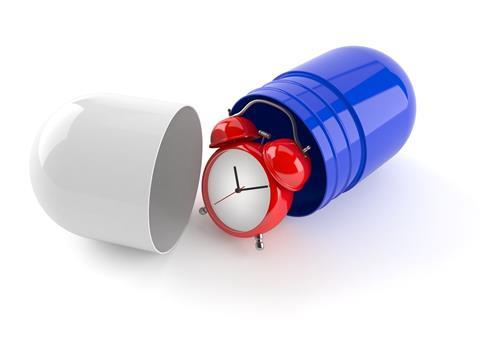 Daniel Tedham, MD of the Wasdell Group
TraceLink's European Union Compliance module offers a network-tenant approach to FMD compliance that allows drug makers to on-board and exchange serialisation data with supply chain partners through a single connection to the TraceLink Life Sciences Cloud. The module also supports the provision of compliance reports to the European Medicines Verification System (EMVS) and verification at the point of dispense. TraceLink also offers EU FMD Express, a cost-effective, simplified compliance solution that lets smaller manufacturers comply with EU FMD and integrate with the EU Hub.
Domino suggests that for sharp and clear data production at high speeds, Thermal Inkjet printers can produce codes that are easily discernible and maintain their quality throughout the supply chain. With superfast drying capabilities, tamper evident labels, which are becoming an integral part of FMD, can now be safely applied without smudging the ink. TIJ's high quality alphanumeric text, barcodes and 2D matrix codes can also strongly adhere to a variety of porous and non-porous packaging surfaces.
Laser printers are also capable of delivering high speed and high-quality codes onto multiple substrates. The technology produces durable, indelible serial numbers and matrix graphics onto the different packaging types. Laser printers are not only suitable for delivering the necessary FMD coding requirements, but they are also a more sustainable alternative as they require no inks or solvents, reducing a company's overall carbon footprint.
Looking ahead
Daniel Tedham urges industry leaders to look beyond short-term compliance requirements and think about adapting to legislative developments. This will not only open the door for greater supply chain efficiencies but enable pharmaceutical companies to react faster when faced with new legislation.
He underlines, "Integrating aggregation will allow businesses to realise the full benefits of serialisation and deal with any likely future amends to regulations. The more palpable benefits of aggregation are seen in logistical operations - businesses throughout the supply chain can scan pallet barcodes and ascertain its contents, speeding up the supply chain and avoiding time-consuming manual unpacking and checking processes.
"By having full traceability and greater visibility throughout the supply chain, aggregation enables full inventory management control and an efficient product recall system, should an adverse event occur."
Compliance with the FMD is just the first step, according to Jean-Marie Aulnette: "Through the new digital networks created, fundamental processes can be transformed through digitalisation – creating supply chain insights, efficiencies, new processes and new services. The opportunities associated with serialisation include the issuance of supply chain-wide digital recall notifications and the launch of engagement programs that enable patients to interact with real-time product information based on the uniquely identifiable products."
He concludes: "The pharma supply chain will soon have the foundations in place for a digital transformation that will revolutionise the industry."