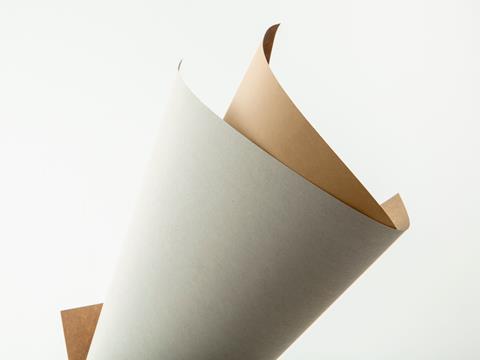 Stora Enso, a global provider of paper-based packaging solutions, argues that its new AvantForte kraftliner meets brand owners' need for high-performing, safe and plastic-free packaging.
The new product is set to be the flagship of Stora Enso's Avant product family of corrugated packaging materials. The company says that it will be entirely made from sustainably sourced virgin fibre, and that it will be available both as brown and white-top kraftliner.
Stora Enso also claims that AvantForte is renewable and recyclable, and that it can provide high-performance at lower weight than other kraftliners. While the current standard structure for kraftliners is reportedly based on two layers, AvantForte includes patent-pending technology which equips the product with three fibre layers with the aim of maximizing its strength, saving weight per package and enhancing printability.
According to the company, the product is up to 10% stronger than other kraftliners, meaning that it can serve the most demanding end-uses that require strength, purity, and excellent visual appearance, such as fresh, fatty or moist food packaging and high-end e-commerce packaging.
Henna Pääkkönen-Alvim, SVP Containerboard Business Unit, said: "Meeting tightening food safety regulations and reducing the weight of packaging requires high-quality materials. Corrugated packaging converters have improved their capabilities and will benefit from high-performing kraftliners.
"AvantForte will have high strength and good printability, enabling corrugated packaging producers to design and produce premium, eco-friendly, plastic-free packaging with less weight, thereby reducing carbon emissions and waste."