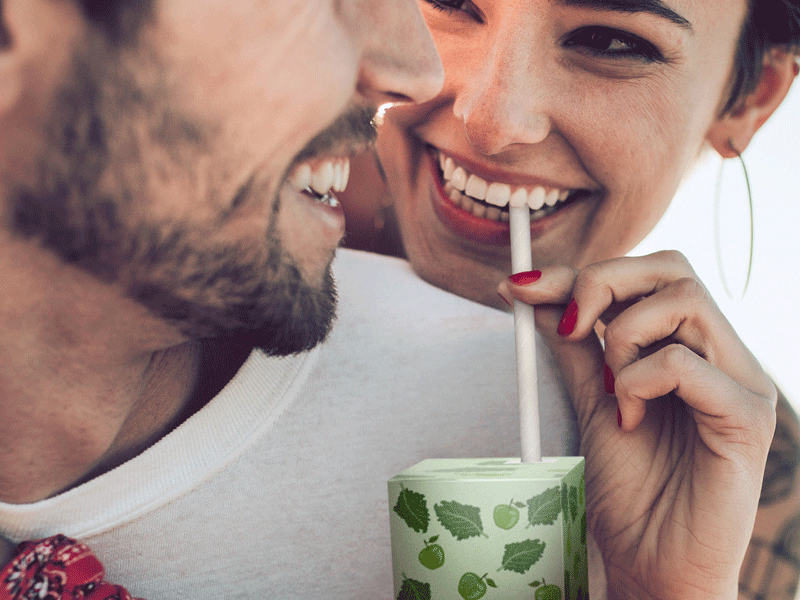 There has been increasing interest in alternatives to plastic straws, following last year's single-use plastics ban. Over the past few months, as we have reported, several companies have entered the field with their own versions – but SIG says it is the first in the industry to offer a market-ready alternative.
"We saw an opportunity to address concerns about marine litter and offer added value to our customers by helping them meet regulatory demand to scrap plastic straws," said Markus Boehm, Chief Market Officer at SIG. "This win-win is a great example of how our commitment to go Way Beyond Good for the environment is delivering real business benefits."
Nestlé is the first company to introduce SIG's paper straw solution and has tested its market launch in the Dominican Republic.
"We are committed to improving the environmental performance of our packaging and addressing the critical issue of single-use plastics is an important part of that," said Michael Schwan, Marketing Manager RTD – Dairy Strategic Business Unit at Nestlé. "We need effective, scalable solutions and SIG's new paper straw has the potential to meet that need."
Developing a paper-based alternative
Creating a paper-based straw as robust as a plastic one is a challenge, but SIG appears confident in its own solution.
While the company does not make straws, some of its portion-sized packs are designed to be used with a straw for on-the-go convenience. It has therefore been working with a manufacturing partner to create an 'innovative and exclusive' solution that it says makes the paper straw strong enough to pierce the closed hole of SIG aseptic cartons. In addition, the straw wrapper has been redesigned to help prevent littering, by remaining attached to the pack for recycling along with the rest of the carton.
SIG says the new straws are made from paperboard from FSC-certified forests or other controlled sources, supporting its efforts to use more renewable materials.
The company also says it plans to continue investing in new ways to apply this alternative straw solution to a wider variety of packaging formats in the future.