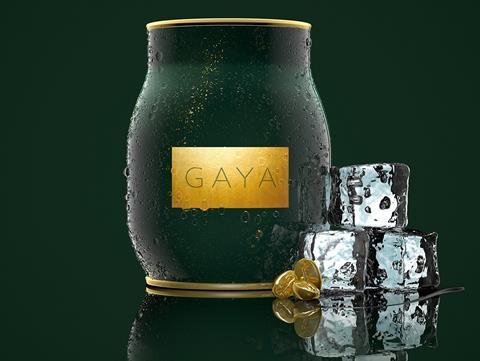 An eye-catching metal can design was recently unveiled at the launch of luxury iced coffee brand Gaya Gold Coffee.
Manufactured at Ardagh Group's Deventer, Netherlands, plant for the Dutch brand owner Concept Drinks, the exquisitely-designed shaped can has already made an instant impact on the UAE (United Arab Emirates) market and will soon be launched in other Middle Eastern markets.
The development of this unique can was made possible by several innovations along the supply chain. The Deventer plant, where the industry's first blow moulding process was pioneered, expanded the can size by 26 per cent under 40 bar pressure to achieve the desired shape.
Another distinguishing feature of the patented design is gold printing on both the lid and the base of the can, complementing the gold speckled printing over the dark green body.
Prior to full manufacture, the can was fully trialled and tested on Ardagh Group's prototyping and pilot production line at its Research and Development centre at Crosmières, France.
Martin de Olde, Marketing and Business Development Manager at Ardagh's metal division, is proud of the company's latest, and one of its most innovative, projects: "What is really pleasing about this development is to achieve such an exciting result in terms of shelf differentiation and added value by stretching the boundaries of packaging design and manufacturing."