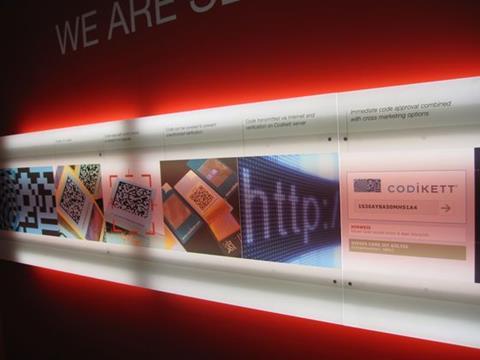 At interpack, Austria-based Securikett showcases its range of products, covering both individual security labels for physical protection of products, ranging from simple to complex constructions, and the CODIKETT® digital solution, offering various services relating to serialization.
"SECURIKETT® is thus providing a unique one-stop-shop-concept, which allows us to help you overcome the challenges you are facing in a highly effective and cost-efficient way. We make your genuine product identifiable and traceable," managing director Werner Horn is keen to point out."
It offers a wide range of custom designed security seals to protect products frrom unauthorized opening, amongst other things. The portfolio includes seals for folding boxes, bottles, plastic and metal containers, shipping cartons, labels for identification and logistics, authentication labels and fashion labels and tags.
CODIKETT® is a comprehensive, web-based software solution to generate unique, unpredictable codes enabling secure product serialization and online verification for end-users.
Its main features include scalable, secure and fast code generation (serialisation), a unique and unpredictable encrypted code, options for QR-codes, datamatrix-codes, RFID and NFC, online verification, data analysis, track and trace and supply chain monitoring.
Find Securikett in Hall 10, stand D57.
More info: