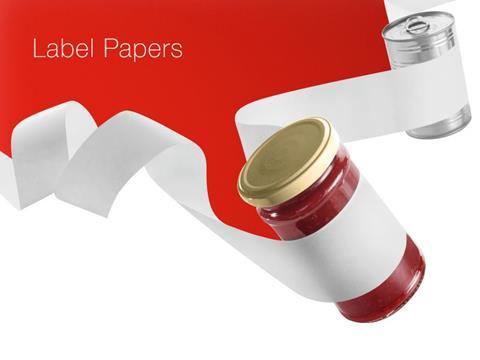 Sappi, a leading provider of speciality papers for self-adhesive applications and packaging, has announced it will be participating in Labelexpo Europe 2017 from 25 to 28 September at the Brussels Expo site.
The world's largest event on the label and packaging industry calendar provides the year's most important forum for Sappi to demonstrate its expertise in the field of silicone base papers and label papers. The primary focus of Sappi's presence at the trade fair, under the theme "People, Paper, Possibilities", will be its innovations in the Release Liner and Label Papers product groups. These include the new CCK (Clay Coated Kraft) carrier paper Sappi Sol DNC as well as two new label papers in the form of Sappi Parade Face Stock C1S and Sappi Parade Face Stock Vellum. Sappi will be exhibiting in Hall 5, Stand E05.
Release Liners: silicone usage reduced even furtherFor more than 40 years, Sappi has been a market leader in the field of silicone-based papers. CCK papers under the Sappi Sol brand are undergoing continuous innovation. This ongoing development work is reflected in the improved surface structure of the new Sappi Sol DNC papers. This is because carrier papers with a smoother surface result in lower silicone consumption during the finishing process. This is why Sappi is constantly working to improve the surface quality of its silicone-based papers, resulting in ongoing improvements in the quality of its carrier papers. The most recent examples of this are the Sappi Sol DNC carrier papers with a satin finish. The use of a state-of-the-art calendar further reduces scratches on the paper and significantly improves the surface quality. This results in lower overall silicone consumption, a condition that is important to label converters.
Label Papers: New Face Stock qualitiesWith its Parade product range already well-established on the marketplace, Sappi offers a comprehensive range of wet glue label papers for a variety of processing options. At Labelexpo, Sappi will be presenting two new Face Stock label papers in the form of Parade Face Stock C1S and Parade Face Stock Vellum. They are approved for direct contact with food and conform to DIN EN 71 for toy safety. The range of applications for these self-adhesive label papers include decorative labels for tins, glass containers, single-use and multi-use bottles and stickers or price labels (such as those found in the fruit and vegetable aisle) and more. Thanks to their excellent surface properties, these label papers ensure a brilliant appearance and excellent print results. Single-side-coated Semi-Gloss-Paper Parade Face Stock C1S can be processed with all standard printing processes, while Parade Face Stock Vellum meets the requirements for a high quality result in thermal transfer printing. Parade Face Stock C1S is available in a weight of 80 g/m2, and Parade Face Stock Vellum in grammages of 70 and 80 g/m2. Both papers are also available in FSC-certified versions.
More info: