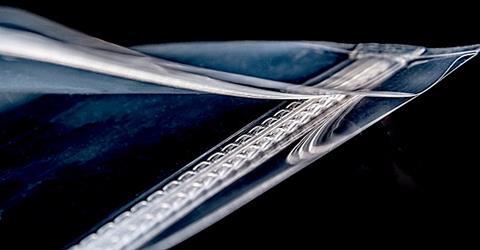 C.I. Takiron Corporation (formerly C.I. Kasei Co., Ltd), the leading Japanese manufacturer of SANZIP re-closable zipper products, has rebranded its sound and sensation innovation, SenzoZIP, to 'SANZIP Sensory™'. The move is set to enable improved product category realisation across its growing zipper portfolio.
Distributed in the UK by packaging films business, Plasfilms, SANZIP Sensory is available as a single, double or triple zipper and provides excellent inner holding force with easy close features. Manufactured in LDPE, SANZIP Sensory provides both sound and sensation when closing and has the potential to become the zipper of choice in re-closable bags and pouches.
Commenting on the rebrand of the zipper, Plasfilms' Stephen Harpham said: "With an existing portfolio of over 100 zipper grades, it was important to apply a multi-brand strategy to maximise the relevance of product types to the consumer.
"Initially launched late in 2015, this SANZIP product has proved to be very successful in the marketplace. The combination of audible characteristics and a tactile sensation of the zipper in operation have been key selling points, as well as the recent addition of a single zipper product."
Having built a reputation for unrivalled films and industry knowledge, Plasfilms' distribution processes cover the entire value chain with an advanced logistics model encompassing procurement, storage and delivery. With direct access to UK stock, the company provides a complete solution that is bespoke to individual customer requirements and is able to meet just-in-time demands.
More info: