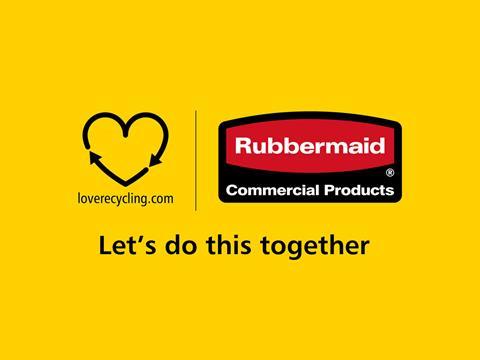 Paul Jakeway, Head of Marketing for EMEA at Rubbermaid Commercial Products said: "Our research highlights a real gap in commercial recycling understanding – there is a real need for education. Commercial enterprise needs help, support and expert advice on how to deal better with its waste; how to train its frontline staff, and how to change the way recycling is perceived internally so it becomes more of an investment and less of a cost. That support needs to go hand – in – hand with funding for better infrastructure, making it easy for commercial organisations to do the right thing."
The Rubbermaid "Love Recycling" initiative was launched at the beginning of 2020 and the research programme was conducted over 2 months between February and March. Promoted via a large-scale social media campaign the programme reportedly sampled over 800 businesses across Europe, of different sizes, and from all sectors, using an online questionnaire in English, French and German.
A personalised copy of the data will also be sent to all survey participants over the coming days. This will allow them to compare their own responses to those of the sample as a whole.
Rubbermaid will be tracking the trends in the industry as the survey will remain live on the site so businesses that missed the initial opportunity can still complete it to receive a personalised data set.