Today it's the turn of third re-usable packaging model: Return from Home. We talked to Terracycle about the company's Loop platform; how it has been progressing and how the concept of Return from Home can impact the packaging landscape.
We've talked about Loop a lot at Packaging Europe – they were a finalist for the 2019 Sustainability Awards – but to give a quick recap: Loop, the brainchild of US-based Terracycle, is a global circular shopping platform designed to eliminate waste by offering a range of reusable food, household and personal care products that can be delivered direct to the consumer and then collected for cleaning and reuse.
Currently Loop is available in nine states in the mid-Atlantic United States and Washington, DC and Paris and Lille, France. In the next few months, it will be launching in the UK, Canada in June and by the end of 2020 it is looking to be in Japan and additional US cities. In 2021, the plan is to expand to Germany and Australia.
Why now?
As some of our readers may already be thinking: Return from Home is not a new concept by any means. It's basically an update of the traditional 'milkman' model many of us may have been familiar with from our childhoods (the older of us, that is). The difference is the brand buy-in and the more 'premium' feel to the packages.
"Loop packaging is elegant and has upgraded features, such as the Häagen-Dazs ice cream container, a double-walled stainless-steel receptacle that keeps content cold while allowing the exterior to be comfortable to hold in the hand," says Rick Ryan, Operations Manager at Loop.
But if it's not a new model, why are we seeing a re-emergence now? What has changed in the marketplace? "Technology in cleaning, logistics and materials have broadened the overall scope of the circular economy allowing the process that occurred years ago to resurface at a much larger scale," says Rick Ryan. "Advancements in research and development have discovered new types of durable materials that can withstand many reuse cycles. These improvements in technology make it possible for all types of goods to be available in refillable options and operate in global supply chain."
Developments in security and tamper-evidence technologies have also increased the appeal of this kind of model: "Regarding security and product safety, the brands Loop partners with have very stringent standards. All packages inside the tote are sealed and must pass strict quality assurance. There is also be a tamper-evidence seal on the Loop Tote to ensure the Loop Tote was not tampered with before opening."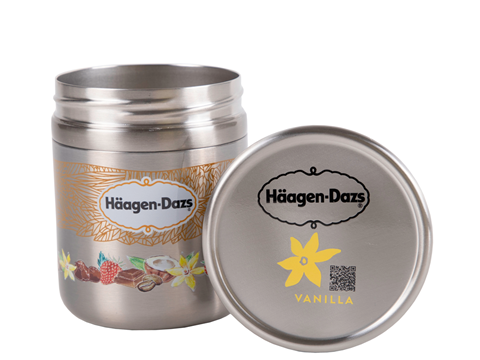 Emulating 'the convenience of disposability'
We've often posited in the past the idea that convenience should not be a God in and of itself; that sustainability should take precedence over a slightly easier life. But Loop asks, what if reusable packaging can allow you to have both?
"Loop aims to offer consumers an experience that is as good – it not better – than linear models," explains Rick Ryan. "Loop is meant to emulate the convenience of disposability so Loop customers shop for goods as they would from any e-commerce website, where the goods are delivered to their doorstep. When finished with the product, no sorting or cleaning is required and the empty containers can be dropped back into the Loop tote, which is then picked up by Loop."
Bringing in the big brands
One of the common topics discussed by several of the startup companies offering re-use models is the challenge of getting buy-in from the big brands – necessary if they are to achieve more mainstream success. Loop is a little further ahead of the game than some of the other platforms we have looked at in terms of the interest it has garnered from big brands: we've reported previously, it has already formed successful partnerships with names such as Häagen-Dazs, Coca-Cola, Nestle and many more.
"At first it was difficult to convince the founding partners to join Loop as the model requires a major investment of money, time and other resources," says Rick Ryan. "Once these companies joined they set the stage and since then it has been easy to bring partners on board. Now we have new brands, large and small, signing on at a rapid rate.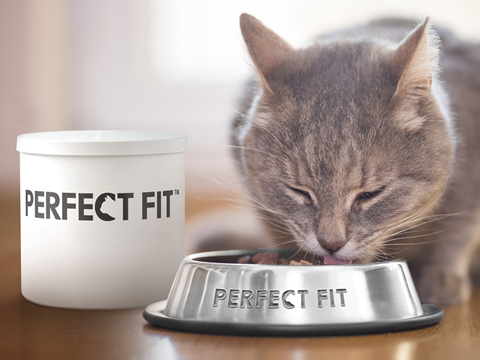 "The key reasons brands join Loop are the ability to innovate for consumers, by shifting ownership from the consumer to the manufacturer of the package, and the benefit of solving for waste that single-use disposability creates. And, brands can meet the desires of a growing number of consumers to produce less waste."
Rick also points out that Loop is dynamic platform that is constantly evolving by learning from its customers. "Some challenges Loop faces are building the infrastructure and our partners building the infrastructure to enable durable packaging to cycle at scale and at an efficient price. We need consumers to show they want these types of systems by signing up and participating in the platform." Cost will undoubtedly play some kind of role in this. "Right now, Loop prices are similar to options you would find in-store but with an added deposit. As Loop scales up, we aim to have price parity with other shopping options.
Finally, so far, Loop partnerships have involved mainly metals, glass and engineered durable plastics, but is there any likelihood of this being extended to other materials, such as flexibles or textiles, in the future?
"As you know, Loop is focused on durable, reusable packaging. We are material agnostic in that durability is what is essential. Thus, Loop is always exploring the next creative solution to reduce waste and solve environmental problems."