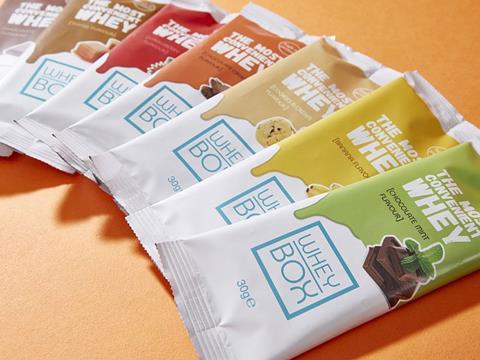 Amid increased consumer demand for more streamlined and sustainable packaging, manufacturers face the challenge of creating solutions that retain brand recognition while producing less waste.
What's more important — maintaining brand recognition or complying with consumer expectations? The public is leaning increasingly toward minimal and eco-friendly packaging when making purchasing decisions, according to research.
The Nielsen Global Survey on corporate social responsibility found 52% of respondents across the world said their sustainable purchase decisions are influenced by packaging. Of those who will pay extra for sustainable products and those who check the packaging for sustainable labelling, over half are millennials (those born between the early 1980s and late 1990s), the study showed.
As a result, manufacturers are looking to their packaging suppliers for cost-effective solutions. But even where aims can be met to reduce weight, shrink volume or offer a compostable alternative, can the product remain recognisable at the point of sale? Mick Clark, managing director at WePack, offers a few tips to strike the right balance.
Learn from brands that have got it wrong
Sometimes even the big names make packaging decisions that go down badly with consumers. One notable example is PepsiCo's biodegradable bag for its US snack SunChips, which it was forced to withdraw after customers complained the packet was too noisy. And in 2009, Tropicana unveiled an ill-conceived product redesign, which resulted in sales dropping by 20%.
Mick Clark says too much change isn't necessarily a good thing. "Many consumers are creatures of habit — they like to recognise their favourite products on the shelf quickly. Therefore, manufacturers making radical changes — even with the best intentions — could end up alienating loyal customers."
As a rule of thumb, avoid making more than one major change to your packaging at a time — for example, either graphics or structure, but not both.
Consider the product
Decisions about packaging changes should of course take into account the type of product contained within. Food packaging presents a challenge in that it needs to retain functionality while remaining aesthetically pleasing — but films for encasing food products are not yet widely recyclable, which adds to the difficulty.
"Where you've got flavour, colour and shelf life, it's a requirement to have certain films that have barrier properties," Mick explains. "Foil is in itself recyclable but it isn't when it's got two layers of plastic either side of it. There are compostable films out there, but not films that are suitable for food use, or that will give you anything like the shelf life that any supermarket is wishing for."
But beauty products, for instance, lend themselves to more sustainable packaging design and materials — particularly since the contents are already leading the way in that respect: UK legislation has now banned the use of microbeads due to the harm they pose to the environment. A number of beauty brands now use biodegradable materials to package their products, including bamboo, seaweed and even chalk.
Consider the destination
It's also important to weigh up the logistics involved in getting your product to market, particularly when trying to minimise packaging.
"Most manufacturers use a low-cost, single-colour print, cardboard SRP [shelf-ready package] because it's a way of not only displaying the product but transporting the product," says Mick. "Some SRPs are then put into an outer carton, which is excess packaging, but if you're transporting it overseas it's necessary to have something that can withstand lots of handling."
However, where extra packaging is necessary for transportation, it may still be possible to reduce the weight and therefore amount of material that's used, Mick adds. "Many of our customers are asking us if there's anything we can do — even if it's a cardboard box where we could reduce the grade by 20% and make it a lighter box that's still protective," he says.
Use it as a new form of marketing
Findings from an international study by Unilever in 2017 suggested more than one in five people would actively choose brands if they made their sustainability credentials clearer on their packaging and in their marketing. So, although some manufacturers continue to shy away from making their packaging more eco-friendly due to increased costs, others are offsetting the move financially by using it as a clever marketing tool.
Take ice cream manufacturer Ben & Jerry's, which has effectively incorporated a pro-environment message into its marketing. Making your commitment to the environment known can result in a legion of new customers, which will mitigate against the higher costs.
Look at it as a long-term strategy
By adapting your packaging and marketing strategy to attract eco-conscious consumers, you could open up new avenues that were previously inaccessible. For example, your product might become of interest to health food retailers, or your business might be asked to sponsor an eco event.
"The packaging industry still has some way to go in terms of developing more sustainable solutions," says Mick, "but businesses and consumers are driving this change with their determination to use recyclable or compostable packaging wherever possible.
"Any measures in this direction are likely to pay dividends in the long run," he adds.