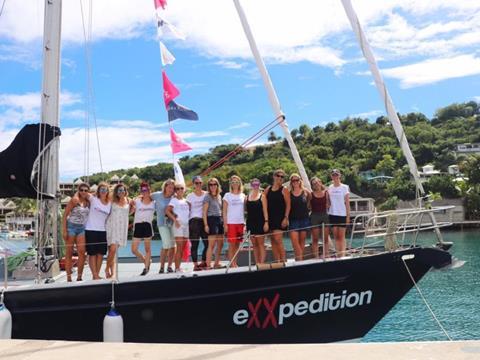 It wasn't always possible to identify that. We were able to identify the type of plastics found, such as HDPE, which is of course used a lot in packaging, but it is also used in industrial applications. But we found bottle caps and a single use spoon thousands of miles away from land in the middle of the ocean – this was heartbreaking to see.
What were your personal conclusions from the trip?
It is a wake-up call to see how much damage has already been done by humans. But on the other hand, I come from this experience with so much more energy and dedication to change the situation. I'm not sure how much can be done about the damage that's already there, but we must make sure we stop doing this right now. It is so important to bring the people together. The whole value chain has to work together – the solution lies in collaboration. There is no single solution, no single player that can really change the game.
What can the packaging industry do to address the problem?
At Mondi, we make sure that a solution is really working across the entire life cycle. We work with our customers and recyclers to make sure that what we are doing is making sense and that the packaging is fit for the product and sustainable in design. Design for recycling is a really important topic.
One of the key aspects of Mondi is that we try to be material neutral. We work out what barrier properties a product needs, how it is transported, what the shelf life should be, and find the best solution, be it paper or plastic. Each material has its advantages. Plastic as a material isn't bad as such. If it needs to be plastics, there are ways to make it good packaging and goes through the entire life cycle without having an impact on the environment.