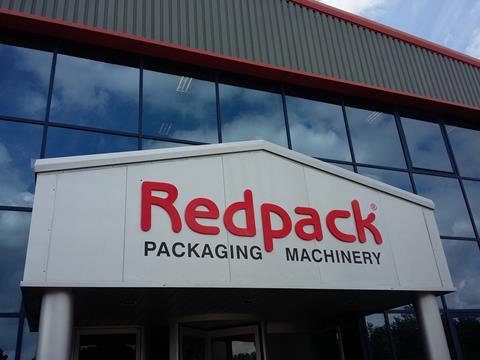 In our latest Innovation Spotlight, machinery specialist Redpack unpacks a number of its key products and services.
Let's talk about branding. If a consumer were to buy your product, but the branding wasn't clear or emphasised, how would it affect your sales and brand awareness?
Every day, the world population wants to do better for our planet, making resolutions around reducing carbon emissions and using compostable, less, or even no packaging.
The truth is, trust and loyalty placed in a company via the brand image is subconsciously one of the most powerful influences when we buy a product. The messages that a business can convey through their branding define who they are and show the values they stand for; they let us know what to expect when we buy from them.
When we see compostable or eco-friendly packaging in a shop, it shows us how the brand is doing their bit towards sustainability and creating positive connotations. Without any packaging at all, this type of brand recognition is much harder to achieve.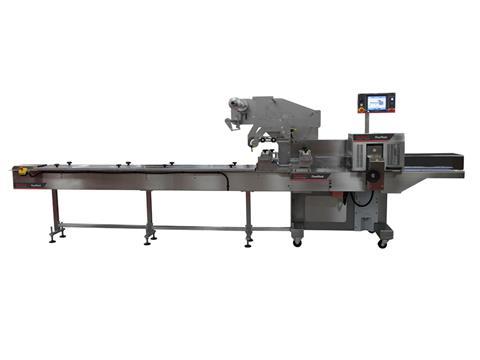 According to recent studies, 49% of consumers are willing to pay a little extra for eco-friendlier packaging. Product aesthetics is one of the largest reasons that packaging remains relevant, and therefore doing so in a sustainable manner will continue to catch the eye of the modern generation.
Campaigns aiming to promote awareness of our planet have been implemented by many companies in recent years and have gained themselves a favourable reaction.
A great customer of ours who has thrived through effective packaging is Riverford Organics; their new packaging stands out from the crowd and has an authentic touch encompassing the values they stand for as an organic farm. Many posts and shares have been made on social media praising the company for their innovation.
Quality is a word that you will often hear promised by many brands all over the internet. A protective barrier around these quality products is essential to ensure the customer receives their goods in the best possible condition.
Whilst it's important to use recyclable or compostable packaging where possible, it's also vital that we do not compromise the protection of what it holds. This is especially applicable with the preservation of foods being sold in supermarkets; if a product can be preserved longer with packaging, it will result in much less food waste as it creates a longer shelf life.
Zero Waste Scotland states that food waste is actually a bigger cause of climate change than plastics. When food waste ends up in landfill, it rots, producing methane - one of the most damaging greenhouse gases. Mass-for-mass, methane has 28 to 34 times the greenhouse effect of carbon dioxide over 100 years.
At Redpack we always say our values are quality, service, and innovation, and we mean it. Supporting our customers in new ways to flow-wrap with sustainable materials has become a huge part of our focus in recent years. As we work closely with the Fresh Produce sector, we remain vigilant about the potential damage of excessive food waste, and this is all taken into consideration at every stage of design.
If you're in the market now or for 2022 for a shrink wrap machine, a tray sealer, or a flow wrapper, Redpack can help you. We understand some companies can be just taking off and some are more established, so we offer different finance schemes. Whether it is a purchase, rental, or buy-back scheme, we have something to suit everyone.
Shipping to over 40 countries worldwide, with offices in Germany and the UK, we have established a global reputation for our quality tailored machines. Please do not hesitate to contact us for a free quote. Simply give us a call or send in the details of the product/s you wish to wrap, and we will be pleased to help you out!
01603 722280
This content was sponsored by Redpack.