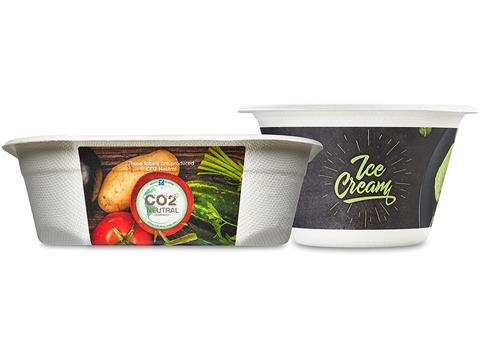 Pagès Group and MCC Verstraete introduce Molded Fiber Labeling™, a paper label for both dry and wet fibre moulding that offers durability and sustainability, in this edition of the Spotlight.
Moulded fibre packaging is a long-existing technology, with primary applications in the field of protective packaging such as egg boxes, trays and electronics. Driven by the development of barrier solutions and the call for fibre-based packaging, other markets such as FMCG are now showing a lot of interest and start to adopt this type of packaging.
As this new type of fibre packaging deserves a sustainable decoration method, Pagès Group together with MCC Verstraete developed MFL™ . MFL™ , a paper label, enables a strong fusion with the fibre moulded packaging and is applicable to both dry and wet fibre moulding.
MFL™ offers a wide range of unique advantages:
Maximum print quality
The offset printing technique ensures high-resolution images. Besides, it allows all the sides of a container being decorated with one single label.
Strong and hygienic
MFL™ resists humidity and big temperature fluctuations and thus is the best solution to decorate Fiber Molded containers. MFL™ labels adhere perfectly to the fibre material, are scratch resistant and are not susceptible to wrinkles.
Shorter production time and lower production costs
Depending on the forming technique, whether dry or wet fibre moulding, the MFL™ process can be integrated 100% in-line so that the parts are produced and decorated in one single step. Or you can choose to have a sequential MFL™ process where a special MFL™ robot is decorating and inspecting the parts right after the production process.
Mono-material: environmentally-friendly
Molded Fiber Labeling™ saves the environment: the packaging and the glue-free MFL™ label consist of compatible fibre materials and can therefore be fully recycled or composted (industrial and home). Using pre-cut labels allows you to have a waste-free decoration process.
Wide range of look & feel options
Moulded fibre packaging can be decorated with different materials, inks, lacquers and cold foil. Use it to your advantage to differentiate your product on shelf!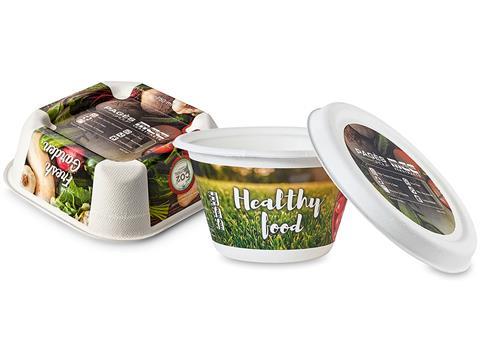 Quick design changeovers
It only takes a small switch from one label design to another on your MFL™ automation to make a quick changeover. There is almost no production loss during the start-up of a new design.
Flexible supply chain
Next to integrating the MFL™ process in-line, the MFL™ decoration can also be applied off-line. This offers more flexibility within the supply chain: stored fibre packaging can be decorated just before shipment to the brand owner, or it can even be applied in-line with the filling process at the brand owner.
Want to learn more about automation systems and the great possibilities MFL™ can offer?
Need labels for your moulded fibre packaging?
Available in a wide range of look & feel options, no doubt MFL™ will make your product stand out on shelf. Reach Pagès Group and MCC Verstraete to discuss your next project!
This content was sponsored by Pagès Group and MCC Verstraete.