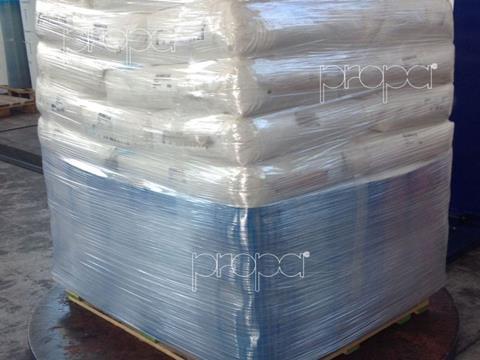 Propaflex is an innovative product designed and patented by Propagroup to guarantee protection for all products sold in rolls, such as cables and stainless steel coils.
Propaflex is a very flexible plastic sheet, created to wrap and protect these products from impact.
Thanks to its flexibility, Propaflex fits very well also to goods on pallets. When applied on the bottom part of the pallet, Propaflex will protect efficiently the material inside from possible bumps.
In addition, Propaflex is 100% recyclable and very easy to apply.
More info: