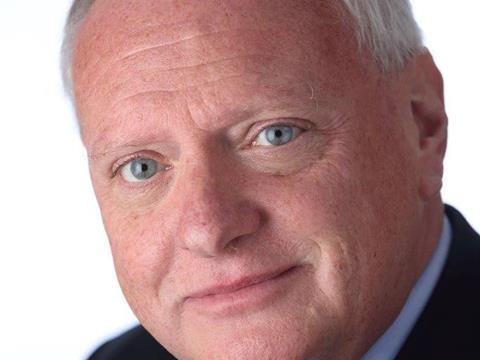 Founded in 2017, the embryonic Polyolefin Circular Economy Platform (PCEP) project is starting to take shape. On taking on the role of chairman in December 2018, David Baker (day job: group industry affairs director at RPC) spoke to Tim Sykes about the organisation's aims and the conclusions of its recent workshop.
Polyolefins account for 70 per cent of plastic packaging in Europe. Of the 27 million tons of post-consumer plastic waste collected in Europe in 2016, 16 million were polyolefins, 12 million of which are packaging. Against the backdrop of EU Commission pressure to increase recycled polymers from three to ten million tons by 2025, these statistics underline the timely insight of founding partners PlasticsEurope and EuPC: namely, that the polyolefin value chain, lacking a platform analogous to PET's Petcore, could really do with a unifying body to identify the barriers and opportunities around recycling rates.
According to David Baker, in its first year PCEP has made already impressive progress under the leadership of previous chairmanship of Borealis's Eugenio Longo. "Having established itself as an independent legal entity, the initial focus was on the not inconsiderable task of getting everyone around the table," he told Packaging Europe. "Many of the big players are now involved. We've now put together a Steering Board representing polyolefin producers, converters and recyclers to address our strategic goals of innovation with a circular economy focus, enhanced collection and sorting systems, and developing markets for recycled polyolefins."
The task of translating those objectives into concrete action began with a workshop held in Brussels in November 2018, featuring over 90 participants. "The workshop was a very useful first step in pooling expertise from across the value chain," David said. "We're now sifting through the hundreds of brilliant ideas that were pooled, grouping them together under the respective strategic goals, and will publish a roadmap in 2019."
Having set overarching objectives and milestones, much of the progress on the granular challenges will be tackled by subsidiary workstreams and workshops. As David Baker envisages it, PCEP is likely be characterised by a 'bottom upwards' dynamic.
We can't yet discuss concrete areas of technology PCEP will explore but it's evident that the platform will play an active role in defining the innovation a circular polyolefin economy will require. "I'm agnostic about the particular approaches we need to adopt, but I'm confident that our industry, which has always been innovative, can meet its challenges through innovation," David commented. "Speaking in a personal capacity, there's a lot of exciting work going on at the polymer level, and I'm sure chemical recycling is going to make an important contribution. Food contact is another area where I expect innovation to make a difference. Enhanced sorting technologies such as employing near infrared or watermarking to automatically sort out e.g. food grade materials will inevitably play an important role."
The November workshop also made some strategic conclusions. First, there was unanimity around the need for better cooperation between stakeholders – and collaboration with brand owners was regarded as crucial. Secondly, there was consensus around the need for a shared set of EU rules governing collection and sorting practices and standards for recyclate quality. The third trend identified was a need for education of consumers to correct misconceptions that recycled plastics are inherently of low grade and inferior to virgin materials. Finally, there was acknowledgement of the need for consistency in eco-design, and therefore for some coordination to ensure that existing eco-design tools point in the same direction.
These attitudes would appear to point to a collaborative mood in the world of polyolefins. "There's always competitive pressure but everyone I've spoken with seems to believe that we have a better chance of achieving our common objectives and EU demands if we work together," David remarked. "If we want to move forward, we need to try new ideas, which means we have to be innovative and open-minded."
Indeed, PCEP gives the impression of a particularly open-minded organisation, which is ready to collaborate with existing initiatives. David referred to existing projects such as the impressive CEFLEX both as a model to emulate and a likely collaborator – with an onus on sharing best practice and avoiding replicating good work that others are already doing. Therefore, a priority for David as chairman will be to encourage more organisations to engage with PCEP, and to extend the membership to the brand owners, retail, waste management, and eventually municipalities, who have an important part to play and knowledge to contribute. It can only be for the good of all parties that any stakeholder can now, in talking to PCEP, address the polyolefin value chain as a whole.
If you would like more information about PCEP or if you are interested in becoming a member, please contact Venetia Spencer, PCEP Secretary General, at venetia.spencer@pcep.eu