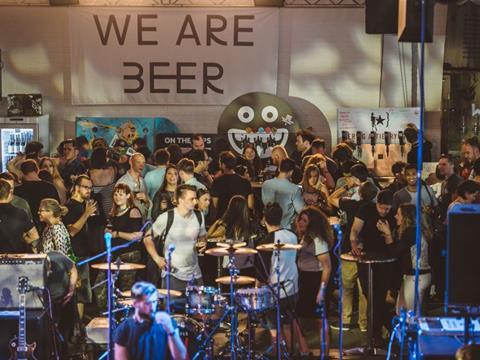 Petainer, the market leader in innovative PET packaging, is partnering with the London Craft Beer Festival which marks its fifth anniversary this year.
Taking place at the unique Shoreditch Electric Light Station from 4 – 6 August 2017, the event brings together some of the best breweries from around the world.
Petainer is working with a number of the breweries attending the Festival to serve their beer from its innovative one-way PET kegs - petainerKeg™ Classic and Linestar.
Forty-five top breweries from around the world have been hand-picked to attend the event, with pioneers of the modern brewing movement - Mikkeller from Copenhagen, Dugges from Gothenburg which was recently voted one of the world's best brewers, and joining from further afield, Maniba from Brazil.
From across the pond, Other Half will make their inaugural trip from Brooklyn to London with their small batch fruity brews. They will be joined by Stillwater Artisanal, a 'beer architect' from New York and the US 'craft beer godfathers', Sierra Nevada, Brooklyn Brewery and Oskar Blues. Flying the British flag will be the very best homegrown talent, including Northern powerhouse's Cloudwater, Magick Rock & Buxton Brewery and London-based favourites The Kernel and Brew by Numbers, Beavertown and Pressure Drop.
When all the beer has been drunk, the PET beer kegs will be recycled, cutting out energy-consuming return logistics and washing, thereby reducing carbon emissions and saving valuable water - a one-way PET keg uses 12L less water than a traditional steel keg.
Dan Sylvester, co-founder of the London Craft Beer Festival said: "The London Craft Beer Festival is a celebration of an exciting, vibrant industry. This year we are teaming beer with food and music at a fantastic venue. We are delighted to have Petainer onboard as an innovative and sustainable partner."
Commenting on the sponsorship, Annemieke Hartman-Jemmett, Group Commercial Director at Petainer said: "The innovative craft brewing sector is of strategic importance to us as a business as we develop a range of sustainable packaging solutions. We are delighted to have the opportunity to showcase our products with some of the best breweries in the world."
More info: