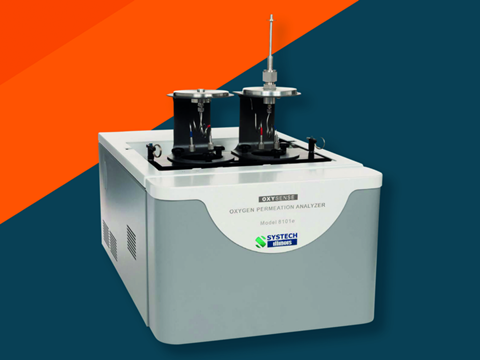 Armed with some of the world's most highly skilled permeation experts, the team at Industrial Physics – a global packaging, product, and material test and inspection partner – is here to provide high-quality, cost-effective permeation solutions.
The OxySense® 8101e Oxygen Transmission Rate Analyzer from Systech Illinois incorporates the latest in coulometric sensor technology with high sensitivity and the widest test range. The instrument is simple to operate, designed to lower testing costs, and increase productivity. Ensuring both accurate and repeatable results!
Our Systech Illinois permeation solutions have been designed to provide the most accurate solutions in a way that keeps the costs down – with our instruments, you'll be able to benefit from a significantly reduced cost of ownership when compared to market expectations.
But permeation test solutions are just one part of what we do. Industrial Physics boasts a wealth of package test solutions across a variety of applications. From burst testing to leak testing to tear testing and so much more, we're here to ensure the integrity of your packaging. You can learn more about Industrial Physics here.