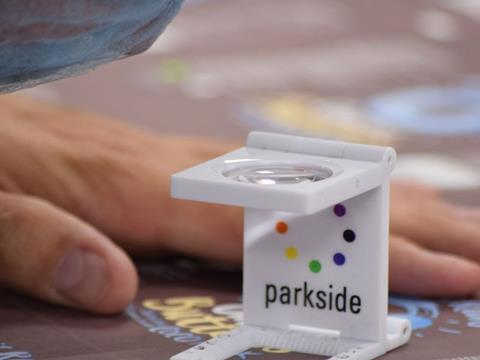 Speciality packaging solutions provider, Parkside, is now achieving ultra high definition print quality, thanks to pioneering new screening technology developed by Hamillroad Software Ltd., specialists in prepress solutions for the printing industry.
As a strategic development partner, Parkside has been instrumental in the refinement and evolution of Bellissima Digitally Modulated Screening (DMS), now in use on its wide web flexibles press.
The screening technology in combination with robust, industry leading workflows and press side control has enabled Parkside to achieve ultra high definition print quality that has, until now, been previously unachievable.
Paul Horton, Graphic Services Manager at Parkside, said: "Parkside is an established printer within the packaging industry and whilst the APEX innovation team is driving a raft of innovative pack designs, whether it be a home compostable pack or the introduction of a laser opening to improve the consumer experience, the quality of print achieved must complement these developments. 'AFLEX' print which is powered by Hamillroad's Bellissima DM screening will allow us to further improve the quality and stability of our print. We are now pushing the boundaries in terms of what is currently possible in flexo."
Parkside is one of Hamillroad's two UK printer development partners. The award-winning DM screening technology adjusts every pixel it produces. Colour dots are created in a controlled manner to ensure detail is placed exactly where it is needed. The system modulates each pixel to ensure dot gain and other problems are eliminated resulting in a sharper, cleaner and smoother print finish.
Andy Cave, CEO of Hamillroad, said: "Based on years of research and experience, our patent protected DM screening technology represents a fundamental change in the expectation a flexo printer should have about the quality of print that is achievable. No longer are printers restricted by historic flexo plate & press problems but are free to do what they do best - print 'beautiful' products."
Parkside is at the forefront of creating ultra HD quality print using the technology and the introduction of the DM screening solution to the print industry heralds an exciting new era for flexographic printing.
Nick Smith, Managing Director of Parkside, agrees: "With ever shorter run lengths, the ability to match and even exceed the print quality of gravure will allow us in the flexo printing industry to meet the ever-increasing demands of brand owners for higher quality print at an economic cost."
More info: