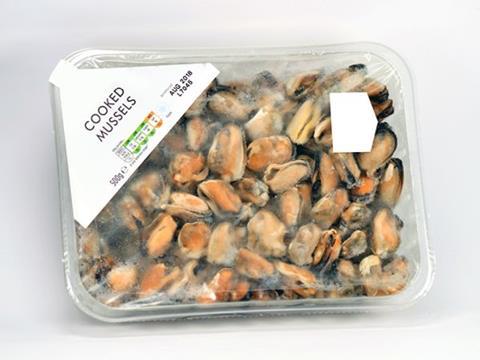 Packaging solutions provider, Parkside, has collaborated with Northcoast Seafoods, a UK seafood supplier, to create a first to market re-close pack for frozen foods.
The pack has been developed with Parkside's unique laser scribe technology, Parkscribe®, creating an easy open and reclosable pack for frozen products. Paul Lenihan, Business Development Manager at Parkside, said: "The growing urbanisation and fast-paced lifestyle of consumers in the UK means less time is available for cooking a traditional home cooked meal and an increase in convenience foods including frozen products.
"Frozen foods can be stored for longer periods and can be prepared easily. Our new pack provides consumers with a re-close feature allowing them to easily open the packaging time and time again, with no compromise on the function of the pack."
The Parkside pack design was created using a PET / PET laminate, which seals to APET and RPET trays. In addition, it utilises Parkside's specially developed adhesive and Parkscribe laser Technology that allows the all-important re-close function in both ambient and freezer conditions without loss of adhesion, giving consumers a usable portion control pack.
Mr Lenihan adds: "Within the frozen food market segment, the continuous innovation and development of packaging continues to attract new customers. We are seeing further development of new features for existing products, such as hanging holes and single serve options. Parkside is focused on continuously developing strong market insight, with the consumer front of mind, to deliver innovative and relevant solutions to our customers."
The packs are initially being developed for frozen prawns and will soon be available across a range of Northcoast products distributed to UK retailers.Chloe Darwood from Northcoast Seafoods, comments: "We were originally looking for a re-close pouch though after hearing about Parkside's reclose options, we were sold. We have been suitably impressed with Parkside's solutions and the company's expertise. The team worked closely with our co-packer to ensure the new pack ran down existing packing lines, avoiding any extra costs in additional machines. At Northcoast Seafoods, we are excited to have developed the first reclosable pack developed for the freezer."
More info: