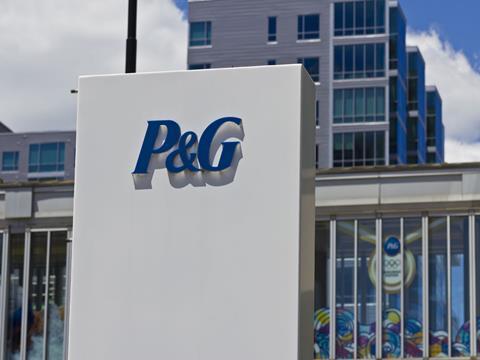 P&G has today announced its Climate Transition Action Plan to achieve net zero greenhouse gas (GHG) emissions across its supply chain by 2040, while setting out interim goals for 2030, which include packaging innovations for recyclability.
The company cites scientific research published by the Intergovernmental Panel on Climate Change (IPCC) in August 2021 as a clear call for "decisive action" to address the climate crisis. Between 2010 and 2020, P&G apparently reduced its absolute emissions by 52% by investing in energy efficiency and renewable electricity. P&G is planning to mitigate remaining emissions that cannot be completely eliminated through various initiatives targeting different segments of its supply chain.
For example, at present, materials and packaging represent an 8.5% share of P&G's carbon footprint across its supply chain. P&G has set out two clear interim goals for this strand of its operations: reducing supply chain emissions by 40% per unit of production and reducing virgin petroleum plastic in packaging by 50%, both by 2030.
However, P&G classifies raw materials, transportation, and distribution, as well as end-of-life for products, as "Scope 3" emissions – apparently beyond the "direct control" of the company, and thus difficult to measure. Collating data, and turning this data into action, therefore requires collaboration across the supply chain and with P&G's partners.
One commitment outlined by P&G and its partners is increasing material mass efficiency. For packaging, this means using less material to deliver the same properties, such as protecting contents.
The company also plans to continue investing in packaging innovations, including the use of bio-based and recycled materials. Wood pulp used in P&G's paper-based packaging is certified according to forestry management standards, such as those outlined by one of P&G's partners, the Forest Stewardship Council (FSC). As well as the recyclability of paper-based packaging, P&G highlights the importance of forests as carbon sinks, potentially helping to offset global emissions.
In addition, P&G says it has developed a technology that removes contaminants and colours from polyolefin plastic (PP), allegedly producing recycled plastics with properties and performances "nearly identical" to virgin materials. It adds that this technology is suitable for a broad range of applications and is in the process of being scaled up to be an industry-wide solution.
The company has targeted "priority categories" – particularly personal care items – that account for over 90% of supply chain emissions. Head & Shoulders, Pantene, Ariel, and Pampers have all been named by P&G as brand partners where renewable, bio-based, or recycled solutions for packaging will be leveraged to address this issue.
Meanwhile, P&G founded the HolyGrail initiative, along with the Ellen MacArthur Foundation, in 2016. The initiative involves using digital watermarks to improve the sorting of waste and the efficiency of recycling, helping with the creation of a circular economy.
The next phase of this initiative, HolyGrail 2.0, was launched earlier this month with semi-industrial trials in the City of Copenhagen. P&G will continue to work as part of the initiative alongside the Alliance to End Plastic Waste. In Europe, more than 100 P&G products will be involved in market industrial trials– a key part of achieving its 2040 goals.
P&G joins other global brands in pledging to eliminate emissions in line with research from groups like the IPCC. PepsiCo has also committed to net-zero GHG emissions by 2040 – like P&G, 10 years earlier than called for by the Paris Agreement – while key players in the packaging industry, Avery Dennison and Smurfit Kappa, have set similar targets for 2050. Unilever, one of P&G's competitors, is aiming for net zero emissions from all products by 2039, with a €1 billion investment announced by the company last year.
As P&G works towards its 2030 and 2040 targets, it says it is committed to transparency and will continue to update its partners and consumers on its journey to net-zero GHG emissions.