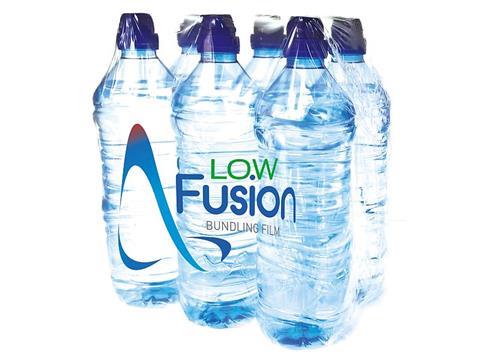 The ceremony for the 4th edition of «PackTheFuture – The Sustainable Plastic Packaging Award», managed by ELIPSO & IK, the trade organisations representing plastic & flexible packaging in France and Germany, took place in Paris at ALL4PACK on November 27th, 2018.
For the 4th PackTheFuture Award, a competition that has become a European benchmark in the plastic and flexible packaging sector, 48 entries were received from Austrian, French, German, Italian and Spanish firms, reflecting the sector's dynamism and innovation capability.
Once again, the high quality of the entries demonstrates that the members of IK and ELIPSO have already been very successful in pursuing the path to more sustainable plastic packaging solutions. The versatile innovations reflect the growing importance of sustainable packaging for the plastic packaging sector in Europe. The high number of entries in the category Eco Design underlines the increasing consideration of the circular economy by the companies of the industry.
The managers of ELIPSO and IK are very satisfied with the quality of the entries received as well as the diversity of the innovations and therefore wish to continue their cooperation and announce already the 5th edition of PackTheFuture which will take place in May 2020 at the interpack in Düsseldorf.
Ecodesign Category :
GROUPE BARBIER (France) for its innovation « Low Fusion Film »
HEINZ PLASTICS BÖHM GMBH (Germany) for its innovation « Recyclat‐Verschluss »
INCOPLAS (France) for its innovation « rPE‐range »
JOKEY PLASTIK WIPPERFÜRTH GMBH (Germany) for its innovation « Jokey Multi Pack 185 »
NORDFOLIEN GMBH (Germany for its innovation « NorDiFill®‐Eco »
Special Award:
ALPLA WERKE ALWIN LEHNER GMBH & CO KG (Austria) for its innovation « World's first recyclable shampoo bottle made of "beach plastic" »
Product Protection Category:
RPC BRAMLAGE (France) for its innovation « DEFI 3 »  OHLRO HARTSCHAUM GMBH (Germany) for its innovation « O‐BOX H250 »
Social Benefit Category:
RPC Bender GmbH (Germany) for its innovation « Sportscap Secure Flip 1881 »
BETAPACK (France) for its innovation « BOUCHON SNAP CLIC PELICAN »
BERNHARDT Packaging & Process (France) for its innovation « STERI‐LIQUID POUCH »
Save Food Category:
Olivo & Knauf Industries (France) for their common innovation « BOX MAX 64 »