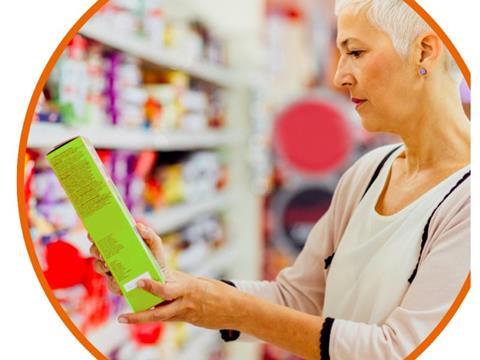 Steven Cox, Creative Services Director at Daymon, talks to Packaging Europe about how brands can use packaging to boost their sales and their image.
A customer walks down the aisle. Something green catches her eye on the third shelf. At that moment, the package becomes a sensory touchpoint in the path to purchase. The customer may not consciously realize the power of that package, but before the product ever hit the shelf, a package designer carefully considered a variety of elements in the design and materials to ensure the product would get a first or second look.
Increasingly, package design is being driven not just by what a retailer or brand is looking for, but by what customers are demanding. In fact, according to Mintel's Global Packaging Trends 2018 report, four of the key trends we that can be expected to see in global best-of-the-shelf packaging in the coming year directly reflect changing consumer expectations and values.
Trend 1: Packaging to Reduce Waste
The Food and Agriculture Organization of the United Nations estimates that 1.3 billion tons of food are wasted globally each year. As more shoppers look to reduce food waste, they are beginning to realize that the right packaging can help.
Consumers are looking for ingenuity and doing what is right for people and the planet. That will drive some retailers to demand more out of the packaging they use for their products, particularly those who want to be known for more than just selling products. However, this trend is in its early stages. While it is a concern for most brands, it is not yet something that they're willing to act on quickly. For those looking to reduce waste, it's important to retain information that is vital to the shopper on the package. As with all elements of branding and packaging, the information that is relevant to consumers needs to evolve with the trends. For a while, it was all about low or no carb and consumers were looking for claims that gave them that information. Then it changed to artificial sweeteners (high fructose corn syrup) which led to a spike in products highlighting that they were 'made with real sugar'. It is the brands that are willing to be flexible and evolve their language based on the market that will gain consumer loyalty and retain that loyalty as they look for less wasteful packaging that adapt to lifestyle changes.
Trend 2: Packaging for E-commerce
E-commerce sales are forecast to reach $4 trillion globally by 2020, representing nearly 15 percent of total global retail sales, according to eMarketer. With ever-increasing competition, it's no longer enough to simply get products to shoppers' doorsteps. Retailers must also consider that 'a-ha' moment when the consumer opens their package upon delivery.
Durability and dimension are two key factors. When a package is delivered and it is more bubble wrap than anything else, consumers are beginning to question why that is happening. Using the right materials for sustainability and/or recyclability are on consumers' minds. Another thing to consider is the role interactive packaging will play in the future of e-commerce. We are all connected 24/7 – 365, so any brand that doesn't understand how they should be communicating in the digital space is already losing the fight. While augmented reality is already being used in more promotional spaces or point of purchase displays, it will work its way into packaging, creating an interactive way for consumers to change their journeys as they walk the store.
Trend 3: The New 'Clean Label'
According to a survey by Nielsen, only about half of consumers in Europe and North America trust health claims on food packaging. As a result, a growing number of brands are abandoning reliance on long lists of label claims and keeping their on-packaging messaging simple.
Consumers are very aware of the claims that matter and know what they are looking for. They do their research and, with the amount of information that is shared (true or not) on social media, they have made certain decisions before they even have set foot in the store. Packaging is not where consumers decide if they will make a purchase but it's the way brands can reinforce the right claims and help consumers sift through the clutter on shelves. To regain consumers' trust, brands should double down on transparency and simplicity. If brands try and dupe shoppers with different serving sizes per container it can initially look as though a product is healthier than it really is. This type of communication will ruin a brand reputation and with the power of social media, it will be almost impossible to recover from.
Trend 4: Eco-Friendly Packaging
It is estimated by the Ellen MacArthur Foundation that by 2050 there will be more plastic in the sea than fish. For a growing number of consumers, what the package is made of now matters just as much as what's in it.
There are brands that have led the way in environmentally-friendly packaging. These brands understand that to stand out on shelves and cut through the clutter, there needs to be an effort that extends beyond visual design. To do this, retailers need to make a connection with the consumer, appealing to their values, lifestyle or beliefs. There are too many choices for consumers to navigate on shelves and it is the brands that are winning off the shelf in other marketing channels that will continue to shine on the shelf as well. One retailer offered products that are free from chemicals and by using moulded paper cartons before it was cost effective to do it. More retailers and brands will get onboard, with eco-friendly packaging as new, more cost-effective solutions become available.