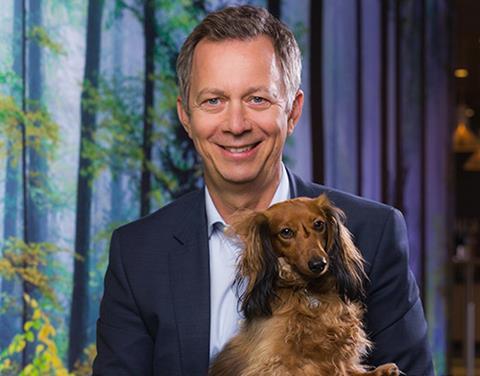 "At Purina, we share the Nestlé vision that no packaging ends up as waste and are ready to play our part to help achieve the 2025 commitment," Bernard continues. "For most packaging applications, recycling is likely to be the preferable end of life pathway as it keeps materials circulating within the economy and currently 67 per cent of our packaging is widely recyclable. However, for some applications we are also exploring possibilities to have our packaging made from compostable materials."
Low-hanging fruit and beyond
Some of the environmental savings have been achieved by optimising multi-packs and traditional downgauging. For instance, in 2018 Purina made adjustments to the aggregation of its PURINA® GOURMET™ 50 g pouches and 85 g cans. Changes in cardboard specification facilitated savings of 140 tonnes of packaging in can multi-packs. As for for pouch multi-packs, Purina installed a new packaging line and changed the outer structure, enabling a reduction in the material used from 30.5 g to 26.1 g – contributing savings of 99 tonnes overall.
Meanwhile, reduction in use of plastics has been achieved thanks to downgauging the PE layer: on the Duplex dry laminates (FRSK) Purina has downgauged the PE layer from 100 to 75 microns and on the triplex laminates (ONE) from 75 to 60 microns.
As for recyclability, if 67 per cent of Purina packaging is currently widely recycled, of the remainder 27 per cent is deemed 'hard to recycle', and the final six per cent has 'limited recyclability'. Inevitably, the aluminium/plastic composite wet food pouches represent one of the most difficult challenges. "It's difficult to separate the individual layers for recycling and there are very few recycling facilities who can currently do this," says Bernard. "At the same time, each country diff­ers in their ability to collect sort, re-use, recycle and recover packaging.
"We are working on reducing both the complexity of materials and number of different layers in our packaging. This will make the packaging easier to recycle. In relation to this, we are working hard to find an alternative material for pet food pouches. It is not easy because pouch packaging needs to be robust enough both to withstand our cooking processes and to keep the product fresh on shelf. Nevertheless, and since one of our priorities is to make Purina wet food pouches fully recyclable, our teams are testing new design and technologies, which would ensure circularity of the pouch."
The pouch predicament
Purina believes that with the right materials, collection and recycling in place, the continued use of pouch packaging for pet food is possible without causing a detrimental eff­ect on the environment. "The durable properties of plastics mean that when treated and processed properly, plastics can be reused or recycled, in a closed loop," Bernard suggests. "But to achieve this, in addition to working on design for recycling on our part, collaboration and collective action is vital for transforming how packaging is managed today. We recognise that the 2025 commitment is a difficult journey. Recognising this, we are working with value chain partners and industry associations to identify solutions as quickly as possible."
Purina is for instance participating in CEFLEX, on whose work toward an infrastructure to collect, sort and recycle all types of used flexible plastics across Europe by 2025 we have reported extensively.
"There is also a partnership between Nestlé and Veolia, the world's leading resource management company, to work on waste collection, sorting and recycling of plastic material, with a particular emphasis on flexible plastic packaging," says Bernard. "This partnership with Veolia follows a series of specific initiatives and steps to accelerate action to tackle plastic waste, in line with Nestlé's commitment to make 100 per cent of its packaging (including Purina products) recyclable or reusable by 2025."
Progress on its recyclability and resource efficiency responsibilities will be essential for basic brand hygiene in the pet care market. But in a rapidly changing world with fast changing consumer expectations, competitive edge is likely to rely on more than sustainability. The direction of pet food packaging will also be determined by trends emerging today whose end-points we probably still cannot see. How will pet ownership change as ownership models are being radically rethought? As humans take an interest in vegetarian and vegan diets and unprocessed foods, will they explore similar options for their carnivorous pets? What degree of personalisation and how much supply chain transparency will the digital consumer expect of food that passes through their beloved pet's lips? The answers to these questions, and how industry answers the sustainability question, will shape the cat and dog food packaging of tomorrow.