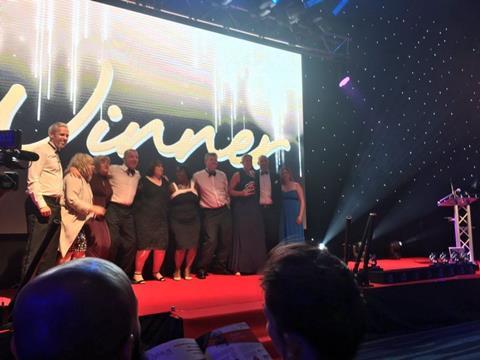 Cheshire based tray sealing and pot filling manufacturer, Packaging Automation Ltd has won an award for Manufacturing Business of the Year in the 2017 E3 Business Awards, which was held at the Macron Stadium in Bolton on Thursday 13th July 2017.
The company, which is the leading manufacturer and exporter of specialist food packaging machinery was selected from amongst hundreds of nominees to become one of the finalists for the prestigious Manufacturing Business of the Year; Employer of the year; and Business of the year category.
Speaking on behalf of the company, Commercial Director, Sam Ashton said: "Being selected as a finalist in three categories of the E3 awards is a fantastic endorsement of the hard work that is being done by the brilliant team of employees at Packaging Automation. We have all been on an incredible journey during the past 3½ years that has seen growth and changes in our people as well as the business. Everyone has worked to overcome challenges set by our customers and each other to improve our business, products and overall performance.
Winning the Manufacturing Business of the Year was amazing as this is the first time we have won an award to truly recognise the success of the whole business and in a really tough category encompassing all aspects of the business."
More info: