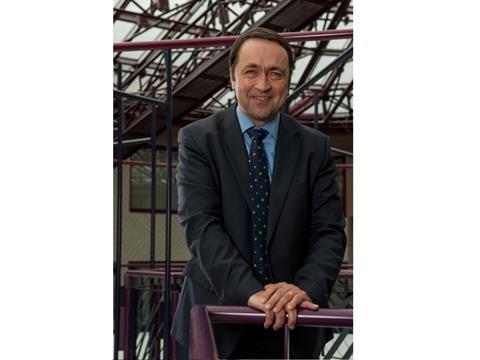 Ahead of his presentation at the much-anticipated Sustainability in Packaging Europe 2017, Dr. Karlheinz Hausmann, R&D Fellow Sustainability Technology Leader at DuPont de Nemours Intl Sarl, Switzerland speaks about the industry challenges from a material supplier perspective.
What are the main challenges the industry is facing from a material supplier perspective and how do you think this conference can overcome them?
The main challenges the industry is facing is in my opinion the misconception that multilayer films are a burden to the environment. This misconception takes two wrong assumptions:
First, that their use could be replaced by an alternative: this is currently not possible, as multilayer films are currently the best solution to offer optimum food protection and decreasing food waste -and we know that the greenhouse gas emissions coming from food production is much higher than those coming from the packaging used to protect this food. Second, that multilayer films could not be recycled: recycling multimaterial multilayer is now possible thanks to new processes incorporating compatibilizers that increase the performance if the recyclate resin.
Packaging end of life has not been taken care of properly during many years. The involvement of the packaging industry in the littering issue has been reconsidered and the whole packaging industry is now working closely with the recycling industry, as well as with regulators and governments, to find solutions and go in the direction of a value-adding circular economy. Now time is needed to implement some of the innovations found, investments need to be made, processes changed.
Why do you think it is important to attend the Sustainability in Packaging conference?
Networking, making contacts with value chain partners from polymer producers, converters to brand owners as well as influencers.
How do you foresee the future of packaging sustainability over the next five years?
Move to a more circular economy type , reflected by easier recyclability.
Can you provide a brief summary of what your presentation will cover and why it's important for delegates interested in Sustainability in Packaging to attend?
Our presentation will cover our view of sustainable packaging , protecting food with minimum packaging , highlighting also the recyclability aspect. The latter will be featured in a description of our project called The Virtuous Circle South Africa , where we demonstrate that, if collected , post consumer type of multilayer packaging waste, up to now perceived as worthless is upyclable into products for housing that is required by the communities.
Why should delegates attend Sustainability in Packaging and what are the top three over riding takeaways they will receive?
Packaging is necessary for food waste reduction- Packaging can be minimized while protecting food even better- multilayers are recyclable provided they are collected.
What are you most looking forward to at the Sustainability in Packaging conference in Barcelona?
Exchange of ideas, networking, communicating the usefulness/necessity of Multilayer Flexible packaging for food waste reduction and pointing out solutions for the future.
More info: