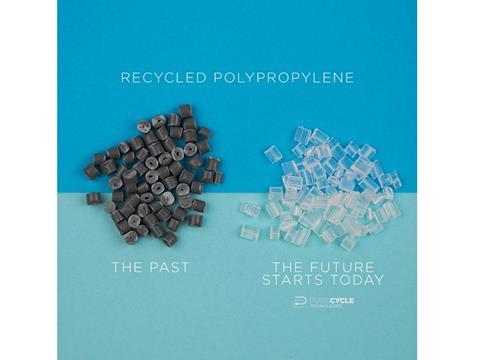 Last year Packaging Europe began to take a closer interest in chemical recycling – not a new concept in itself but one gaining momentum in the context of the challenges of dealing with plastic waste. At the time there were only a handful of chemical recycling facilities in business, and early stage R&D and pilot projects. Libby White takes a look at how the process and discussion has evolved one year later, spurred on by the strong limelight on the need for sustainability and circular economy in the packaging industry.
Official platforms
On 22 January 2019, as a sign of the times, a new non-profit organisation, Chemical Recycling Europe, was created with the vision of establishing an industry platform for developing and promoting cutting-edge chemical recycling technologies for polymer waste across Europe. The new association aims to deepen collaboration with the EU Institutions and develop positive industry-wide relationships throughout the whole chemical recycling value chains in Europe in order to boost specific polymer recycling.
Commenting on the importance of chemical recycling in the circular economy, Carlos Monreal, Chemical Recycling Europe President says, "It is the right time to enhance the opportunities for chemical recycling in Europe in order for the plastics industry to be fully circular. We will work together with all stakeholders having an interest in our activities and we want to ensure a 'plastics back to plastics' development in order to differentiate our activity from incineration.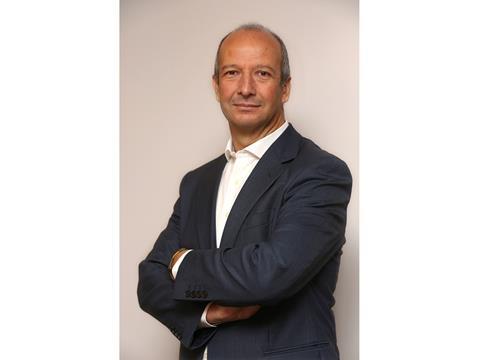 "Our chemical recycling companies will handle the more difficult plastic waste that can't be mechanically recycled and is still being landfilled or incinerated today. Chemical recycling is therefore a complementary solution for recycling end-of-life plastics and an important additional step for the circularity of the plastics industry even at global level."
Latest Launches
DuPont Teijin Films has announced the launch of its new LuxCR™ depolymerisation process which up-cycles post consumer waste into a variety of technically advanced BOPET films serving a wide range of applications and markets. The use of recycled content is a critical part of DuPont Teijin Films' circular economy strategy, and the upcycling of PET through the LuxCR™ process also marks an important step forward in chemical recycling technology for the wider polyester industry.
Although mechanical recycling will continue to play an important role in the circular economy, it does have some limitations with regards to the physical and mechanical properties of the recycled product over repeated cycles and also in the food contact compliance area where certain end use applications are temperature restricted.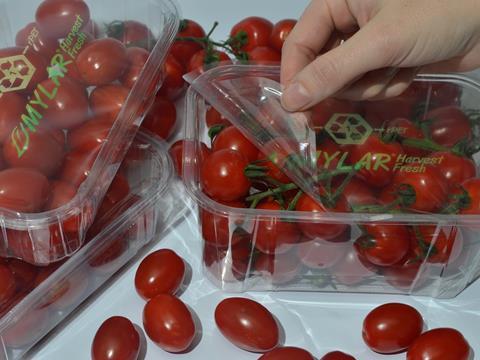 The LuxCR™ process resolves these two issues by depolymerising mechanically recovered PET flake back into BHET (Bis 2-Hydroxyethyl Terephthalate) which is chemically indistinguishable from virgin monomer. This base monomer is then repolymerised into a polyester polymer which is subsequently converted into BOPET film.
Initial commercial launches are planned in Q2 across a range of packaging formats and will include high temperature food contact applications such as ready meal lidding and ovenable flow wrap structures.
Although the initial focus for the LuxCR™ process is to provide a feedstock to DuPont Teijin Films' own film manufacturing lines, feasibility studies are underway to see if the scope can be extended to include the external sale of polymer which would open up the technology to applications such as PET bottles and trays.
Also focused on food packaging, Styrenics Circular Solutions, the joint industry initiative to accelerate circularity for styrenic polymers, and Agilyx, developer of chemical recycling technologies for plastics, have shared promising results from the depolymerisation of various post-consumer polystyrene waste samples.
In a project aimed at supporting SCS in unlocking the intrinsic circularity potential of polystyrene, SCS has provided Agilyx with mixed plastic waste samples, mainly from food packaging, such as yogurt pots. The samples were collected and sorted in several European countries, such as Germany, France and Belgium. Agilyx evaluated the composition of the waste feedstock and subsequently recycled it back into their original monomer, using its proprietary depolymerisation technology.
SCS aims at further improving the styrene monomer yield from the depolymerisation process while reducing co- products. "We want to find the optimal purity level of post-consumer plastic waste, before we move on to replicate the results at a commercial unit," explains Dr Norbert Niessner, SCS Chair of Technologies.
Three-year goals
US chemical firm Eastman is focusing on the UK, amongst other European countries, for the introduction of its chemical recycling process, particularly in light of targets for recycled content in new plastic packaging products.
Using a process known as methanolysis, which sees heat, pressure and methanol applied to the material, Eastman says it can treat low-grade polyester wastes, breaking them down into their constituent 'polymer building blocks'. The resulting outputs, which include the monomers dimethyl terephthalate and ethylene glycol, can then be used to produce new polymers for use in a wide range of applications.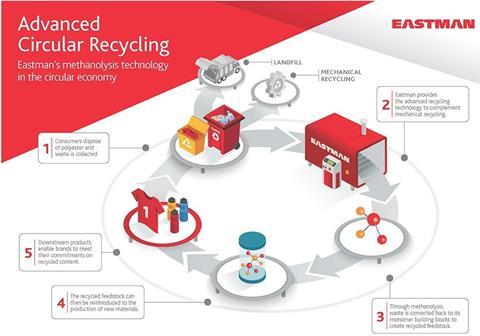 Although there are established outlets for the mechanical recycling of products such as PET bottles – whereby the material is collected, sorted, washed and shredded or granulated – the process is dependent on the availability of high-quality material feedstocks and the polymers have a finite lifespan.
Chemical recycling is seen as having potential to produce a higher quality output, and can be applied to lower-quality, more contaminated mixed loads. Eastman says that its 'advanced circular recycling' process could complement existing mechanical recycling applications.
Mark J. Costa, Eastman's board chair and chief executive, says: "We recognise that plastic waste is a complex problem that needs advanced solutions. As we have engaged potential partners, it is clear there is high interest across the entire value chain."
Eastman is currently carrying out a feasibility study on the design and construction of a commercial scale methanolysis facility and has says it has engaged in initial discussions with potential partners on the development of such a plant. Its goal is to be operating a full-scale, advanced circular recycling facility within the next three years.
Also working towards a three-year goal, PureCycle Technologies has partnered with Milliken & Company and Nestlé S.A. to accelerate plastics recycling by moving forward with plans to open its first plant to restore virgin-like attributes to waste polypropylene for consumer facing applications.
PureCycle's patented recycling process, developed and licensed by Procter & Gamble, separates colour, odour and other contaminants from plastic waste feedstock to transform it into virgin-like resin.
Milliken, whose additives will play a critical role in reinvigorating recycled polypropylene, has formed an exclusive supply relationship with PureCycle to help solve the plastics end-of-life challenge. Nestlé is working with PureCycle to develop new packaging materials that help avoid plastic waste, in line with the company's commitment to make 100 per cent of its packaging recyclable or reusable by 2025.
"These partners are helping us accelerate as we bring this solution to the market," adds Mike Otworth, CEO of PureCycle Technologies. "This is a validation of our method, and it will help us continue to move even more quickly as we make plastics recycling a reality."
With technology licensed from P&G, PureCycle is in the midst of building the first plant in Lawrence County, Ohio, that will recycle 119 million pounds of polypropylene, producing over 105 million pounds per year starting in 2021. The momentum created by these new relationships is enabling PureCycle to open the plant's feedstock evaluation unit, which processes multiple variations of feedstock (waste polypropylene) to optimise plant one and subsequent plants. PureCycle Technologies will make high quality, recycled PP widely available for purchase across industries.
"Our approach to innovation not only includes products and packaging, but technologies that allow us and others to have a positive impact on our environment. This technology has the capacity to revolutionise the plastics recycling industry by enabling P&G and companies around the world to tap into sources of recycled plastics that deliver nearly identical performance and properties as virgin materials in a broad range of applications," sums up Kathy Fish, Chief Research, Development and Innovation Officer, Procter & Gamble.
Momentum has clearly taken hold of the packaging industry and only time will tell (three years to put a timescale on it) if we can start reaping the benefits of the multiple seeds being sown.