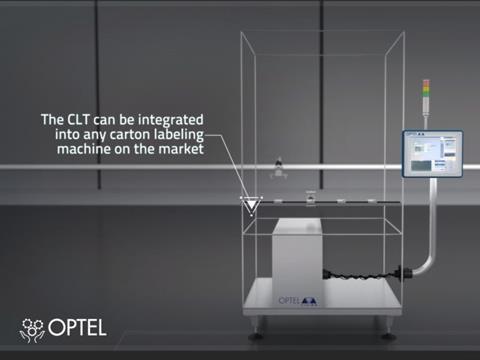 The event, bringing together 166,000 attendees from 100 countries, is marking another first for OPTEL, as it will be demonstrating a complete serialized production line, with serialisation and aggregation solutions (L1-L2), as well as OPTEL's new warehouse management software and enterprise-level serialisation software (L3 L4 L5), for the very first time in Europe.
This in-depth demonstration will show attendees the complete process, from item serialisation and aggregation into shippers, to warehouse management and software-level serialisation, in real time. OPTEL's on-site experts will also be discussing how, as a one stop-shop provider of serialisation and traceability solutions, OPTEL can offer better connectivity and compliance with EU FMD regulations.
Featured Solutions
• CLTracker™: Track & Trace solution for carton labeling machines.
• PackStation™ SAP: Semi-automatic solution for aggregation of bottles or cartons into containers.
• Open SiteMaster™: Site server software providing powerful, scalable and agile serialization data management.
• KOMPANO™: Complete and powerful warehouse serialisation solution.
• Verify Brand®Software: L4-L5 enterprise-level serialisation and traceability solution.
OPTEL will also be presenting its new healthcare solution, OPTEL Certa™, a verification and decommissioning system for hospital and retail pharmacies designed specifically for EU FMD compliance.
OPTEL's experts will be available for personalised, one-on-one meetings, to answer any question about inspection, serialisation and traceability as well as present its wide range of solutions, at Stand F31 – Hall 3.1.
More info: