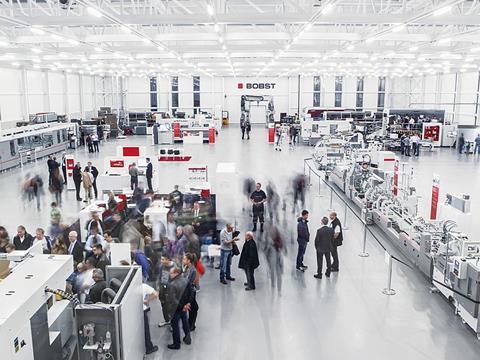 BOBST believes it is in the perfect position to play this role thanks to both its industry status and its neutrality, stemming from the fact that it spans a spectrum of packaging processes and technologies (printing and converting, digital and conventional, across different substrates). The masterclass will feature presentations on critical topics such as colour consistency, sustainability, time-to-market, e-commerce, as well as opportunities to see real machines running.
"Packaging Europe is partnering with the PACKAGING MASTERCLASS because we see a real need for packaging technicians working at brand owners to access ongoing information about emerging technology and evolving processes," commented head of content Tim Sykes. "We'll be there ourselves, and are looking forward to rolling our sleeves up and getting involved in what will be a very interactive event."
If you're interested in joining us at the first PACKAGING MASTERCLASS on 6 November 2019 in Lausanne, Switzerland, please click here for details and registration. Registration fee of EUR 250. Feel free to share this within your organisation and networks.