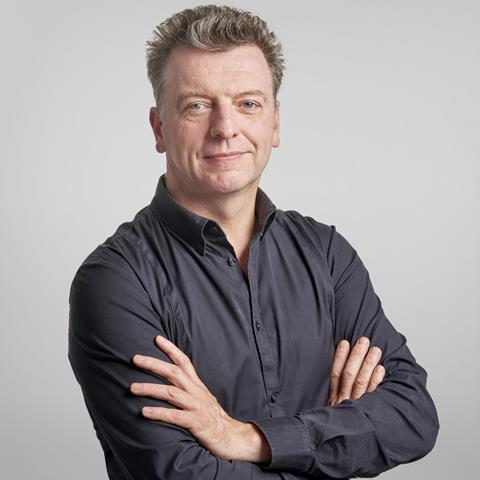 Marcel Verhaaf (creative director at Anthem Benelux) considers the risks of judging physical design using digital imagery.
Your first thought may be that I'm a dinosaur – a fossil of days gone by, unaware of the benefits afforded by online market research, e-packs and connected packaging. Rest assured, as well as a career spanning 30 years in the design industry working across multi-media touchpoints for global and local brands, I'm also an advocate of virtual packaging in all its forms. Bear with me and give a second thought to some of the potential pitfalls of using digital market research tools.
A digital image of a packaging design is of course only a representation of reality - fairly obvious. However, as an industry we seem to forget that when using digital imagery what we see isn't exactly what we will get. The weight and importance we place on imitation versus the physical object is causing a host of problems when it comes to qualifying brand opportunities.
Judging a packaging design using only digital representations means we miss major aspects of the analogue design – aspects that inform the packs ability to win out on shelf. As a representation of a design, the best a digital image can do is give brand owners an indication of how the design might perform on shelf – digital market research is not a scientific fail-safe method of validation.
To provide a little context, at Anthem we use 25 different design tools to generate standout on shelf. Of those 25 tools, only 12 can be researched online in any meaningful way. Still not convinced? Let me give you two examples.
Firstly, let's look at colour. The difference in colour range between an RGB light source as compared to the real world as seen by the human eye is vast. Low-end monitors have severe limitations when it comes to representing bright and highly saturated oranges or fluorescent colours for example. Such colours have huge stand out on shelf, but far less impact on screen.
Some time ago I was working with a brand on a packaging design in a dominant yellow colour. One of the brands main competitors had a pack design with a dominant orange colour. In the online shelf representation at research the yellow packs won out but once printed and introduced next to their competitors, the brand became lost on shelf.
Secondly, there's a need to consider the absolute size of an image of a pack compared to the actual physical dimensions of the pack. If the pack is viewed on shelf in a digital image it will be viewed at a much smaller size – but size does matter.
This is especially important when working in the food category given the need to create appetite appeal through food photography in order to effectively entice consumers on the path to purchase. In addition to the correct styling, colours and lighting - it's often the small details such as fine textures, crunchy edges or tiny drops of moisture that will make your mouth water and see you hurrying to the check-out. These small details are only effective if there's enough size on pack to represent them with any impact – bigger images always provide a stronger pull. The important details of a design on a digital shelf shot are at risk of being lost entirely due to the small size of the images being tested.
While digital market research does indeed have a roll to play in understanding the value of a design, it should not be used as a definitive guide for at best it's an avenue to judge an imitation of reality. In order to confidently judge the effectiveness of a design, we must strive to also judge it in its true form.