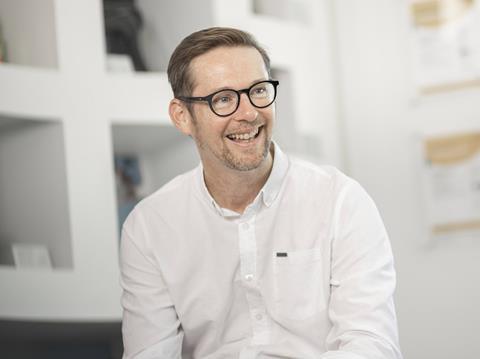 James Harmer, Planning & Innovation Strategy Leader at Cambridge Design Partnership, provides an innovator's perspective on what might happen as companies respond to the European Commission Green Deal proposal – and whether a radical level of standardization is called for to create more widespread uptake of reuse models.
After talking with clients and packaging professionals last year, one conversation kept coming to the fore… how do we implement, integrate and scale-up waste reduction for packaging into our business, particularly for transformation of reuse systems?
At the Innovation Horizon event hosted by Packaging Europe in Amsterdam, I gave a future perspective on sustainable packaging innovation shortly before November's Green Deal press release. One of the things that struck a chord with many I spoke with afterwards was the scenario I called 'uber standardization'. This nascent trend is towards reusable packaging formats that are largely devoid of brand differentiation but can serve multiple businesses within a category ecosystem. For instance, Starbucks, McCafé, Costa, Dunkin', and Café Nero all sharing a common durable coffee vessel that can be used, collected, cleaned and reused interchangeably between coffee shops – essentially competitors working together towards a common goal, with temporary 'branded skins'.
Putting an end to wasteful packaging, boosting reuse and recycling is a bold vision we can all buy into from the Green Deal, to put the packaging sector on track for climate neutrality by 2050. Many have advanced recycling plans in motion, so I've focused on the harder challenge of reuse. These mandatory EU-wide targets include reusable packaging, targeting 20% by 2030 and 80% by 2040 for beverages. With this proposed direction of travel, I evoked an even more draconian future for regulation: forcing a dramatic move away from the litany of single-use formats that have provided high levels of convenience, but have also accelerated our current packaging waste crisis.
This would naturally be supported by a change in systems and business models, which is easy to say yet hard to do, but we are starting to experience this emergence today.
A move towards uber standardization would fulfil government and environmental NGOs' ambitions for packaging formats that have clear pathways for end-of-life material recovery. In this scenario brands might need to rethink how to differentiate and convey their values if traditional structural design becomes more harmonized between competing category neighbours for return and reuse scenarios.
This radical new world is lauded by innovators driving change but feared by multinational R&D leaders, who have many fixed manufacturing assets, limited margin to play with and an engrained no/low-change culture. This potential scenario skews the playing field towards ambitious start-ups to compete, who are already incubating ideas at a local level to prove the concept, making them obvious acquisition targets for those than can scale-up outside their traditional supply chains.
Of course, one of the key drivers toward less wasteful packaging is the world of e-commerce which has seen extremes of over-packaging as well as elegant, fit-for-purpose formats. In this respect, uber standardization could assist with shipping and return logistics where packaging is collected and reused post-delivery, with every delivery driver (or, dare I say, future autonomous delivery robot), collecting the previous packaging, to be returned, sorted, and reused. This vision presents a new challenge, though: how to integrate and harmonize the logistics companies, who have sustainable carbon neutral goals to meet themselves. No doubt, as the e-commerce category matures every delivery will become autonomous, secure, and environmentally responsible…
At Cambridge Design Partnership, we're often tasked with these types of complex, systems-thinking challenges, where the needs and constraints of the consumer, brand, packaging, science, technology, and manufacturing stakeholders all need to be satisfied. It's clear that smarter and more sustainable packaging is needed, and we will soon benefit from innovations such as digital watermarking to help material sortation in recycling systems through to large scale incentivised return schemes. My colleague Chris Houghton has written a paper on this specific topic, available at https://www.cambridge-design.com/whitepaper/maximizing-the-value-of-smart-packaging/.
In my role, I'm lucky enough to be able to take a broad view on innovation and look at the emerging signs and signals for change. The futurist scenario of uber standardization could become indicative of a future reality in several applications beyond packaging. But whilst the ball is in the court of the industry to evolve and transform their packaging portfolios, I'm encouraged by a desire for more collaboration between neighbouring companies to help find the answers together.