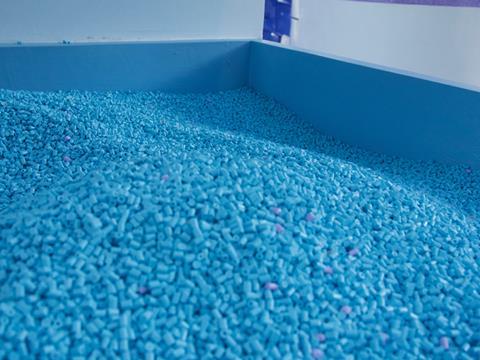 In March 2021, IVK Europe reported on the wave of force majeure statements from European raw material suppliers and its consequences for manufacturers of products made of plastics.
The organisation, which represents plastic sheet producers, has now issued an update, saying that there is no improvement of this situation in sight.
According to IVK, the difficult supply situation of raw materials in the plastics industry is still present. Plastic manufacturers are apparently continuously faced with major challenges due to the severe shortage of important raw materials and continuing price increases.
At the same time, the demand for packaging for medical devices and food applications is still very high. In addition, the construction, automotive and furniture industries, IVK Europe's key areas, are particularly affected by the situation.
Earlier this year EuPC, a trade body representing European plastics converters, also reported that while plastics converters have begun to re-increase their production since the effects of COVID have started to become more manageable, the supply of raw material has not grown accordingly.
"Extreme weather conditions in the USA lead to production losses also affecting the European market. In addition, European producers have been declaring increased numbers of Force Majeure cases in the past months, as the Polymers for Europe Alliance reported already in January," explained EuPC's managing director, Alexandre Dangis.
The situation is further aggravated by shortages in shipping containers. EuPC reports that, as a result of these combined factors, prices for polymers have risen sharply, reaching record-high levels, limiting credit facilities as a consequence, and dramatically reducing the very tight margins of converting companies.
IVK says that the lack of available raw material, combined with high demand, has dramatic consequences: The supply can no longer be fully guaranteed in parts of the production. In some cases, these supply bottlenecks have reportedly even led to the temporary shutdown of production plants.
In addition, it says that plastics manufacturers need to cope with extreme price increases, especially for polymers and additives. Looking ahead, IVK Europe plans to continue monitoring the situation and related political courses of action.