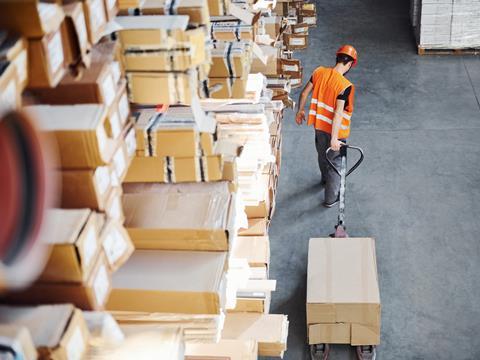 New AIPIA member Alitheon, an optical AI technology company, has joined with Peer Ledger, the 'responsible supply chain' company, to integrate Alitheon's patented FeaturePrint technology into Peer Ledger's patented MIMOSI Connect platform.
The combined solution will provide seamless no-touch authenticity verification and traceability for many types of industrial and consumer products along the chain of custody, ensuring their integrity, they claim.
"With the rise of digital commerce and globally distributed suppliers, products are ever more susceptible to illegal activity and ESG non-compliance. With IP theft leading to negative environmental impacts, illegal child labour, and financial losses, companies and consumers need to be able to trust the provenance of the products they buy and their associated data," said Roei Ganzarski, CEO of Alitheon. "This collaborative solution builds upon the strengths of both companies to offer that high degree of trust."
MIMOSI Connect, a 'comprehensive' Digital Product Passport platform using cloud, blockchain, AI, GPS and IoT technologies, gives companies a trusted, permanent record of validated transactions, documents and ESG metrics across the entire supply chain, the company says. This supports responsible sourcing and due diligence. Integrating FeaturePrint into MIMOSI Connect creates an additional layer of proven trust for supply chains to mitigate environmental and human rights risks.
"Peer Ledger now enables industries to authenticate any type of consumer or industrial product from its MIMOSI Connect Digital Product Passport (DPP) platform with just the use of a photo via our integration with Alitheon's FeaturePrint Optical-AI platform. The efficiencies and ESG risk reductions are enormous," said Dawn Jutla, founder and co-CEO of Peer Ledger. "Peer Ledger's and Alitheon's game-changing integration is attractive to the trio of regulators enforcing new ESG regulations, organizations facing a tsunami of new global ESG compliance reporting, and consumers' desire for responsibly produced, environmentally healthy goods."
MIMOSI Connect is interoperable and supports any ESG standard, tracks product life cycle events and collects high-quality verified ESG data from extraction to transfer and transport, transformation, distribution, retail, recycling and end-of-life along all types of product supply chains, says its developer.
The FeaturePrint integration enables industries to authenticate and trace physical goods along their supply chains and throughout the life of the product, thereby ensuring physical and digital provenance. These events are made almost immediately visible to authorized parties thereby further improving governance, according to the companies.
Most recently the partnered platforms have been used to prevent conflict financing. Illegal activity surrounding gold bullion is a problem that continues to grow, with misled and uninformed dealers requesting greater tracking, tracing, and authentication tools.
This article was created in collaboration with AIPIA (the Active and Intelligent Packaging Industry Association). For a full update on active and intelligent packaging, come along to the AIPIA World Congress (co-organized by Packaging Europe) in Amsterdam on 14-15 November. The only smart packaging event covering the entire technology spectrum, the World Congress is a meeting place for the global active and intelligent packaging industry where brand owners, innovators, and other stakeholders can network and see and discuss the latest trends and innovations. Register to attend here.