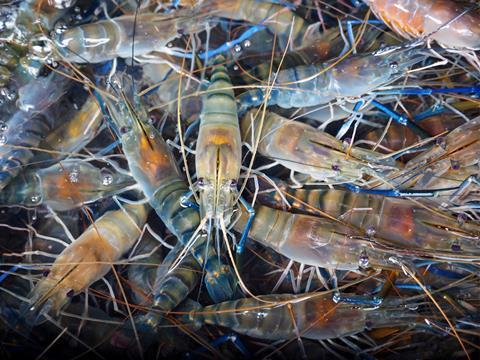 The onrush of research into shelf-life extending, antimicrobial/antibacterial and condition monitoring flexible packaging materials for perishable foods continues unabated. Some common themes seem to emerge, in that cellulose and chitosan are often a component of the material.
However, the sheer number and diversity of solutions would continue to indicate to AIPIA that most will end up as interesting research rather than commercially available products. So, the benefits would appear to be very limited for the time being, unless picked up by a major material supplier.
Our thanks go to Industry Intel, which continues to monitor these research projects. Here is a selection of our favourites.
Researchers at Yonsei University in South Korea are investigating cellulose-based hydrogels as a potential food packaging material; hydrophilic hydrogels could regulate packaging's moisture levels, carry bioactives, extend food shelf-life, as well as show biocompatibility and biodegradability.
Scientists at the University of Novi Sad in Serbia have made biodegradable cellulose acetate-based film incorporating oregano oil for ready-to-eat food packaging; single-use film shows antimicrobial properties, absorbs UV and prolongs the shelf-life of foods such as salads.
Kasetsart University in Bangkok, Thailand has blended PBAT (polybutylene adipate-co-terephthalate) with thermoplastic starch and copper oxide nanoparticles to develop promising active food packaging films. The extruded films show antibacterial activity, reduced oxygen permeability, improved water vapor permeability and are claimed to extend shelf life.
In Islamabad, Pakistan researchers have developed pectin-chitosan composite films with quercetin-loaded nanofillers for active meat packaging. The films encapsulate quercetin in liposomes and show antimicrobial activity against drug-resistant bacteria, prevent meat spoilage.
A group of scientists at the Northeast Agricultural University in Harbin, China have developed chitosan/chitin nanofiber active food packaging with scallion flower extract. The chitin significantly improves the film's barrier, mechanical, antimicrobial, and antioxidant properties and extends bananas' shelf-life 'much better' than pure PE film, they claim.
Researchers at Algeria's University of Sciences and Technology Houari Boudmediene have developed biodegradable nanocomposite films for active, intelligent food packaging. The films are made from cross-linked cellulose/gelatin with red cabbage anthocyanins, pistacia leaves extract, and montmorillonite and show improved barrier properties. They found that pistacia leaves extract and anthocyanins improved the films' UV-blocking properties by 98%, also the pistacia leaves extract improved the films' antioxidant and antimicrobial activities.
Meanwhile, at Zheijiang University in China, scientists have developed biodegradable intelligent, active packaging films to monitor food freshness from chitosan, PCL, shikonin, which change colour in response to shrimp spoilage, show improved hydrophobicity, antimicrobial, antioxidant activity. At various temperatures across a three-day period, the films changed colour from red to blue-purple in response to shrimp spoilage.
Finally in this selection, researchers at Nanjing Agricultural University in China have created biobased chitosan-gum Arabic films as active food packaging. The films contain Cinnamomum camphora seed extract and show antioxidant, antimicrobial properties, in tests that extended the shelf-life of sunflower oil.
This article was created in collaboration with AIPIA (the Active and Intelligent Packaging Industry Association). For a full update on active and intelligent packaging, come along to the AIPIA World Congress (co-organized by Packaging Europe) in Amsterdam on 14-15 November. The only smart packaging event covering the entire technology spectrum, the World Congress is a meeting place for the global active and intelligent packaging industry where brand owners, innovators, and other stakeholders can network and see and discuss the latest trends and innovations. Register to attend here.