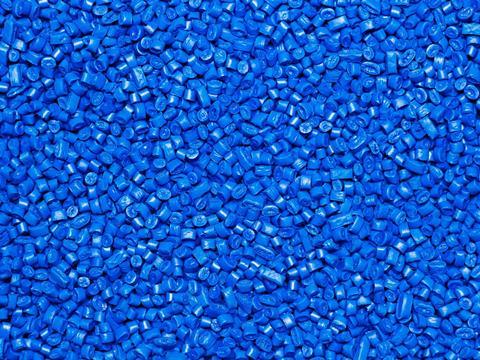 UPM Raflatac says that, in collaboration with HHI, SABIC, and Taghleef Industries, it has incorporated certified ocean-bound plastic waste into its new Ocean Action labels using a mass balance approach.
According to UPM Raflatac, ocean-bound plastic is abandoned plastic waste recovered from areas up to 50km inland from waterways, defined as "at risk of ending up in the ocean" by OBPCert. OBPCert estimates that ocean-bound plastic waste generates 80% of plastic marine litter.
UPM Raflatac has collaborated with HHI, a Malaysian-based plastic recycling company that has Ocean Bound Plastics certification under the Zero Plastics Ocean programme. After collecting and sorting the ocean-bound plastic waste, HHI apparently uses chemical recycling to convert the waste into pyrolysis oil.
The pyrolysis oil is then used by SABIC to create high-quality PP plastic granulates, according to the companies. The plastic granulates are reportedly used by Taghleef Industries in the process used to produce the label film for the final label material by UPM Raflatac.
Lada Kurelec, general manager of PP, PET, PS, PVC, PU & elastomers businesses for petrochemicals at SABIC, adds: "We are proud to offer our customers another more sustainable choice through the advanced recycling of used plastic that could otherwise end up in our oceans and rivers.
"These labels containing ocean-bound plastic connect with our TRUCIRCLE program of circular solutions designed to help reduce plastic waste, mitigate fossil depletion and protect our planet
The companies claim that the label material is made using sustainably recycled feedstock, replacing the equivalent amount of virgin fossil resources used in the production process via a mass balance approach. The plastic waste used to make the Ocean Action label material is certified under the Zero Plastics Oceans program, and the final label material under ISCC PLUS.
The Ocean Action label material is available as White and Clear Top Coated PP films with RP37, RF37, and RP74 adhesives and PET 23 PCR and glassine liners. UPM Raflatac says that the label materials are suitable for fast-moving consumer goods (FMCG) such as household and personal care products, packaged foods, and beverages.
Eliisa Laurikainen, business development manager from UPM Raflatac, comments: "The new innovative Ocean Action label material is the latest step in our beyond fossils journey. It does not only help prevent the plastic waste from ending up in the oceans but also offers brand owners the possibility to meet their recycled content targets for packaging.
"The Ocean Action label material is an easy-to-use drop-in solution created especially for food and cosmetics end-uses as it has exactly the same performance as the current fossil-based labels."
In May this year, UPM Raflatac announced that it had been granted CarbonNeutral certification issued by Natural Capital Partners for its whole linerless product range.