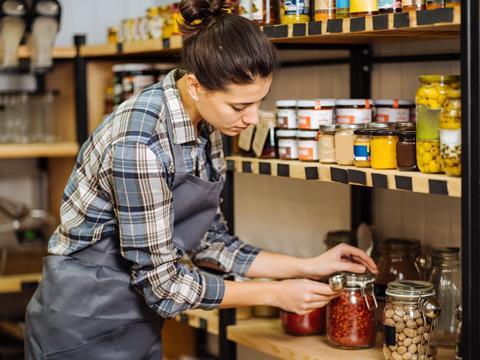 The University of Sheffield and its European partners in the BUDDIE-PACK project are conducting a study to examine the potential of large-scale reusable packaging systems as a replacement for single-use plastics and a combatant against plastic waste.
Households with experience using reusable packaging in supermarkets, e-commerce channels, takeaway deliveries, or public dining – including refill-at-home products, supermarket refill zones, reusable takeaway cups and containers, and direct-to-doorstep delivery and collection reuse schemes – are encouraged to take part in the project.
Their input is expected to reveal the current convenience and accessibility of reusable packaging and indicate what infrastructure would be necessary to support reusable systems, as well as required shift in consumer behaviour for reusables to make meaningful progress.
In turn, this information is hoped to contribute towards the designing of future reusable packaging systems and highlight opportunities to roll them out effectively.
Qualifying participants will be interviewed and, amongst other activities, accompanied on a shopping trip; they will also be awarded a £50 shopping voucher for their time.
"We're all familiar with the negative environmental impact of single use plastic from documentaries such as Blue Planet," said Dr Kristina Diprose, a research associate at the University of Sheffield's Department of Geography. "But how easy is it to choose alternatives that prevent plastic waste from ending up in landfill and oceans?
"We are looking for households to take part in our study who will be helping to influence the design of the reusable packaging systems of the future."
"It can feel like disposable packaging is everywhere. For example, the average British worker generates 276 items of packaging waste each year just from buying lunch on the go.
"But reusable packaging is becoming more available. We want to talk to people who've given it a go, to understand more about the barriers and enablers of reuse.
"Most people don't currently go out of their way to do something different, so we need to design reusable packaging systems that complement the way they currently shop and eat out."
A related project is being undertaken by Planet Reuse and the New European Reuse Alliance, whose rEUse campaign aims to respond to the EU Commission's mandatory reuse targets by putting balanced reusable packaging systems into place across various sectors.
Similarly, McDonald's Corporation will report on the benefits and drawbacks of a transition into reusable packaging, including its impact on single-use solutions and the environment. In response, As You Sow has withdrawn its shareholder proposal with the company.
If you liked this article, you might also enjoy:
McDonald's Director of Sustainability in Europe on the company's approach to packaging sustainability
McKinsey on whether or not on-pack sustainability claims affect consumer spending
Perspectives from industry-leading experts on the EU's Packaging and Packaging Waste Directive revisions
A deep dive into the most important packaging sustainability trends and solutions