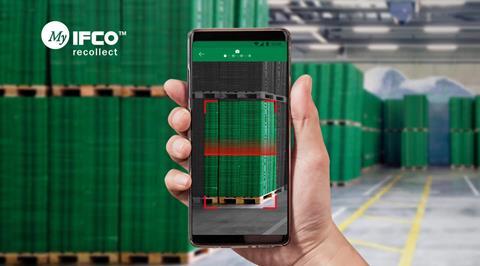 In 2021, a major plastic container theft sting was executed in Cook County, Illinois in the USA.
It resulted in the discovery of an illegal plastic regrind operation which was grinding reusable containers (RPCs) and trays stolen by a network of more than 30 vehicles and dozens of individuals. The regrind and intact containers discovered at the operation are valued in the hundreds of thousands of dollars.
The successful sting operation was an integrated effort driven by IFCO SYSTEMS, a global supplier of reusable packaging containers (RPCs), and involved two national retailers, a private detective agency, and the Cook County Sherriff's office. Advanced tracking devices covertly affixed to IFCO containers enabled the group to pinpoint the time and place of thefts and ultimately, the illegal regrind location, leading to arrests.
Due to rising costs and raw material shortages, the theft of reusable packaging is an ongoing issue across the USA. RPCs and other plastic assets are stolen from exposed retail locations and taken to illegal grinding operations. The reground resin from the stolen plastic products is sold to plastic manufacturers as legitimate regrind raw material. So IFCO has been embedding small, undetectable GPS trackers on its crates to help identify "leaky" channels.
In India, the central government has made QR codes mandatory on packages of bulk drug manufacturing ingredients, both domestic and imported, in a bid to crack down on fake medicines. The country's health ministry published guidelines, saying "every Active Pharmaceutical Ingredient (API) manufactured or imported in India shall bear a quick response (QR) code on its label at each level, packaging that can store data or information readable with a software application to facilitate tracking".
The data stored in the code is expected to have unique product ID, name of the API, brand name, name and address of the manufacturer, batch number, batch size, date of manufacturing, date of expiry or retesting, serial shipping container code, manufacturing licence or import licence number and any special storage conditions required.
API is the core ingredient for manufacturing a drug. If it is fake or sub-standard, then the whole medicine quality is jeopardised. A large amount of the total of APIs imported to India come from China. The government is taking measures to ensure that India is able to manufacture most of it indigenously.
This article was created in collaboration with AIPIA (the Active and Intelligent Packaging Industry Association). Packaging Europe and AIPIA are joining forces to bring news and commentary about the active and intelligent packaging landscape to a larger audience. To learn more about this partnership, click here.