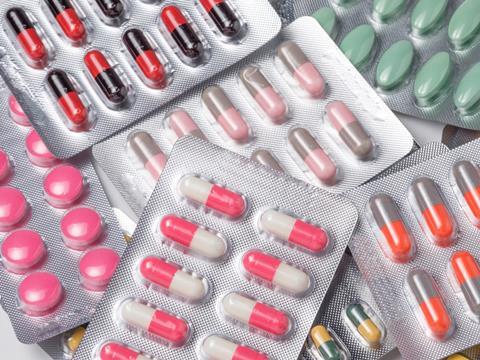 Boy Tjoa, managing director at Tjoapack, examines how, from dose compliance to needle-stick safety and anti-tampering, the industry's contract packagers have more to do with drug safety and therapeutic performance than ever before.
Many of today's most advanced therapeutic molecules are parenteral, presented as a liquid administered via injection or infusion. The market for all parenteral drugs and their delivery devices is expanding fast. The global distribution of billions of doses of COVID-19 vaccines provides ample testimony to the fact. Although the number of sterile injectable (SI) therapeutics consumed globally is dwarfed by solid oral forms, more and more pharmaceuticals are being delivered to patients via this route.
The uptake of biopharmaceuticals by global health care to treat chronic conditions like arthritis and diabetes and other autoimmune diseases more effectively have become a significant driver of global growth. Precedence Research recently noted the global biopharmaceutical market is projected to reach $ 856.1 billion by 2030 and expand at a compound annual growth rate (CAGR) of 12.5% from 2021 to 2030.
All of that is fuelling tremendous growth for parenteral delivery devices of all kinds. According to Fortune Business Insights data, the global injectable drug delivery market was valued at $483.4 billion in 2019 and is projected to reach $1,251.2 billion in size by 2027 rising at a CAGR of 12.9%. Although new ways of delivering parenteral drugs are being introduced every day, subcutaneous and IV delivery via hypodermic needle will likely remain the dominant administration route for most injectable drugs.
Self-administered parenteral medications here to stay
Prefilled syringes, unit-dose autoinjectors, and similar delivery modalities have dominated the market for years due to their simplicity and ease of use. Among those technologies, analysts note that prefilled syringes represent the fastest-growing segment. In 2021 the global prefilled syringes market was valued at $5.8 billion. Overall, the market is expected to grow to $12.7 billion by 2028 at a (CAGR) of 11.8%.
For millions of patients who inject themselves frequently, there is a growing preference for "smarter" and "friendlier" ways to self-administer their medications. The focus on this kind of patient has prompted broad medical device innovation over the past 20 years or more and is responsible for most of the technologies currently prescribed. Although devices like connected autoinjectors or infusion pumps for delivering insulin have been on the market for a shorter time, drug manufacturers are increasingly taking advantage of an array of proven technologies to ease the pain and complexity of injections and promote better therapeutic outcomes.
Contract packaging's increasing role in supporting patient self-administration and safety
Because pharma packaging is highly specialized and accomplished with capital-intensive operations, much of this packaging activity will continue to be outsourced. Demand by pharma to package all these combined medical devices commonly being commercialized today and prepare them for distribution, dispensing and patients will continue to impact the global pharmaceutical packaging market – which at a 6.4% CAGR is projected to reach $153.9 billion by 2027.
Pharma companies engage contract packagers to successfully meet whatever packaging challenges their products present. Because they are intended for self-administration, prefilled parenteral devices present several challenges to packagers and packaging designers commercially:
Multiple components
Broadly speaking, prefilled syringe/medical devices presented for self-administration usually have multiple components related to the device, needle safety and the primary container, as well as any functional packaging elements to hold and protect everything in the box. The list of potential elements to be assembled and processed can grow quickly. Additional inserts including patient instructions, sterile wipes, means for safe needle disposal and more all must be picked, placed and packaged precisely and accurately.
Package based, patient safety requirements
Regulators do what they do to ensure drug safety and drug supply security and packaging designers and contract packaging organizations (CPOs) will continue to support those objectives. Anti-tampering for example has become a mainstream part of drug supply security. Anti-tampering technologies are generally simple in principle.
An applied adhesive tape, for example, may be a likely cost-effective choice, but as simple of a solution as it is, it adds another element into the process, not to mention complexity and cost. Pharma's packaging designers continue to innovate and find new ways to keep products secure, protected and unmolested, but it's going to be up to the industry's contract packaging organizations (CPOs) to apply those technologies so they can be effective in assuring patient safety.
On top of all of these requirements, all packaging processes must be carried out at optimal temperatures to maintain the efficacy of the medicine.
Enabling serialization and supply chain transparency globally
Serialization plays a similarly important role in product safety and supply chain security and CPOs are playing a critical role in implementing the tools and technologies to guarantee compliance. Phase I Drug Supply Chain Security Act (DSCSA) traceability requirements have been in effect since 2015, as have EU's Falsified Medicines Directive (FMD) under the force of law in 2019.
Both have required products to be traceable at the lot level. However, a second phase of US-specific requirements goes into effect in November 2023 that will look to reduce supply chain risk through interoperable, electronic tracking and tracing of products at the package level.
DSCSA 2023 requirements are comprised of three specific, but highly interrelated statutory components that go into effect in 2023:
Interoperable Exchange. Trading partners must exchange required transaction information (TI) and transaction statements (TS) in a secure, electronic, interoperable manner, and the TI must include the product identifier at the package level.
Interoperable Verification. Trading partners must be able to verify the product identifier on a package or sealed homogenous case in a secure, electronic, interoperable manner.
Interoperable Tracing. Trading partners must maintain secure, electronic, interoperable systems and processes to provide TI and TS in response to a request for it and to promptly facilitate gathering the information necessary to produce the TI for each transaction going back to the manufacturer.
Although in primary agreement Phase II 2023 DSCSA does mandate aggregation, FMD does not. However, many organisations are implementing it to help support enterprise uniformity and obvious supply chain benefits including end-to-end visibility of the supply chain.
Added to this, the wholesaler community in the U.S. put drug manufacturers and distributors on notice at the time of Phase I implementation that it needs to be provided with aggregated goods and would not be inclined to accept the practice of inference, or presumption-based reasoning as to pallet contents. For wholesalers' it becomes an issue of efficient saleable returns verification and operationally incredibly time-consuming if each pack must be scanned individually.
Building a parent-child data relationship across all three levels of packaging from unit dose to pallet allows companies to avoid unpacking entire batches at multiple points throughout its passage through the supply chain, so it's easy to see why this is more efficient. In this instance, the most obvious consideration is that of collection, management and transfer of immense amounts of digital data. Level 4 and 5 systems need to be incredibly robust in order to cater to the huge amounts of sensitive data serialization can generate.
Implementing them successfully has been the central challenge facing pharma and its CPO partners since these regulations came into effect. Selecting a supplier that can offer a solution to manage this is an important part of the process. Fortunately, since these regulations were introduced, CPOs began investing heavily to deliver serialization capabilities to the industry and the track and trace capabilities that assure supply chain security and integrity.
Addressing market complexity and compliance diversity
Drug product packagers, whether internally or externally oriented, become a central enabler of pharma's increasingly global drug marketing and compliance strategies. Although the EMA and FDA oversee most international pharmaceutical commerce, there are outliers including China and Russia. Language and social barriers also can vary dramatically from market to market as well.
Despite similarities in regulators' approaches and guidance, and people's general familiarity with pharmaceutical-based health care, there are differences, and it's up to packagers to sort all these details on the production line. It's not easy to accomplish. The more markets, the more product variation (dose strength, paediatric formula, etc.) the more complex packaging parenteral drugs becomes.
A packager's link to patient safety may seem less obvious in this case, perhaps because sorting products for distribution and dispensing in different markets is just a part of doing business. However, considering the ramifications of any error such as a low dose device in a high-dose strength package, there is zero room for error.
A place for everything and everything in its place, for patients
From anti-tampering and needlestick safety technologies to the SI device and user-friendly instructions, every element has to be present – not just to satisfy regulators – but to ensure patients are enabled to self-administer their medicines safely, accurately, and confidently. The device, its therapeutic effect, ease and clarity of use – all of it is aligned and oriented by the package it is delivered in. When there is a place for everything and everything is in its place, a better standard of care and a better, safer experience is delivered to patients with each dose.
Regardless, the ongoing development of self-administered SI device/delivery systems will likely continue to propel tremendous demand for specialized pharmaceutical packaging. This will in turn drive growth among specialized external partners with the technical capabilities to assemble, process and package these sterile, sometimes fragile, multi-component modalities.