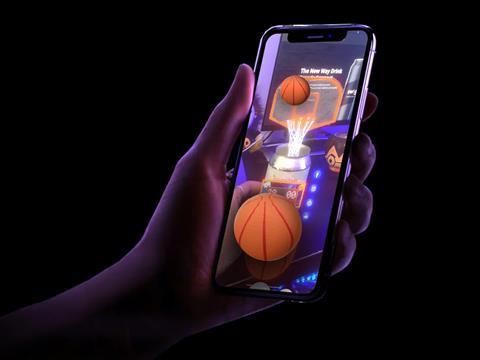 Last November AIPIA reported on a new Augmented Reality (AR) experience aimed initially at the beer sector called SWIGR, which is a clever way for consumers to discover the story behind their favourite drinks. The company now reports the experience will soon feature on whisky, gin, and vodka, expanding it beyond the beer industry.
SWIGR is a new-generation smartphone App, enabling consumers to scan labels with their phones to discover the stories behind the product, says its Australian creator Immertia.
The clever concept uses AR to virtually animate packaging, playing multimedia content and offering interactive experiences directly via the product label. The popular concept was first launched with 50 brewers, and thanks to its success in this is expanding into the distilled spirits industry.
The concept is purpose-built to appeal to a new generation of consumers, with a carefully crafted solution that harnesses new technology and social storytelling, claims the company.
"It's absolutely stunning to see first-hand how it bring labels to life to tell the story behind the product. Consumers love the experience – it's a new form of storytelling that's authentic and engaging. It offers brands a great opportunity to connect with today's digital-savvy consumers.," explains the company's founder.
"It's a compelling drawcard for millennials, the under forties, who are socially connected, and always on their phones," he adds
Key Features of SWIGR include:
• Interactive augmented reality experiences
• Virtual content which displays directly from the label
• Purchasing– enabling product purchases directly from the label
According to the company website, the App enables any beverage brand to harness the power of AR, to offer a richer customer experience from the label of every product.
"It's a brilliant way to stand out, and it's an experience that delivers the Wow factor; customers can't wait to share it – in the company of friends, and throughout social media," continued Chaffey.
The technology already has many major breweries from around the world using it, including Budweiser, Paulaner, Abita, Harpoon Brewing, and ABInBev.
The team attributes rapid industry adoption to the ready-to-go platform, which eliminates barriers to entry. It requires no QR codes or specially printed labels; can be integrated with existing products; and setup is a matter of days, claims SWIGR
"It's no secret," says Chaffey, "we set out to offer a new experience for consumers and to create a new place for producers to engage consumers, right from their product. We see this as a great opportunity for drinks makers to really connect with their audience and look forward to seeing how the spirits market develops."
This article was created in collaboration with AIPIA (the Active and Intelligent Packaging Industry Association). Packaging Europe and AIPIA are joining forces to bring news and commentary about the active and intelligent packaging landscape to a larger audience. To learn more about this partnership, click here.