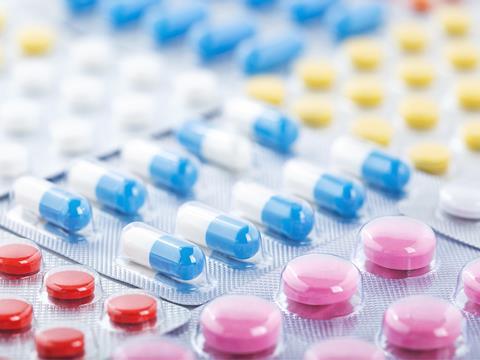 Systech, an AIPIA member providing connected brand protection and part of Markem-Imaje, has partnered with Spherity, a German software provider of secure and decentralized identity management solutions, to offer an innovative solution to facilitate compliance with the US Drug Supply Chain Security Act (DSCSA), part of which requires the verification of trading partners.
Both organizations are members of the Open Credentialing Initiative (OCI), a collaborative, non-profit initiative formed by a group of trading partners, solution providers and standard organizations to support the pharmaceutical industry in adopting credentialing and digital wallet technologies to enhance supply chain security.
Integrating an electronic system to trace prescription drug products is the final phase in the DSCSA program, with compliance mandatory by November 2023. The companies are introducing an Authorized Trading Partner (ATP) solution which provides efficient and error-free accreditation of partners within the pharmaceutical supply chain, following manufacture, they claim. Verifying supply chain partners between the point of creation and point of dispensation is an additional layer in protecting the end consumer.
"Our goal always, is to partner with our pharmaceutical customers on their compliance journey," said David DeJean, VP of customer success and business development at Systech. "By combining Spherity's subject expertise with our expertise in traceability, we provide a swift and easy-to-integrate route to best practice compliance for our customers."
"Data is the key ingredient for almost all aspects of DSCSA compliance. Systech's role is to provide a solution for secure and reliable capture, use and storage of that data—so that customers can focus on their core operations," he added.
The introduction of an ATP solution provides an additional layer of security in Systech's traceability portfolio, which includes their Verification Router Service (VRS). This was launched in partnership with Chronicled to meet the saleable returns requirements of the DSCSA, which mandates that wholesalers must verify returned products before they can be redistributed.
Systech recently participated in a DSCSA pilot and workshop to provide an environment where FDA, government and industry participants can engage in tabletop data simulations to better understand and identify gaps in systems being developed in preparation for the 2023 DSCSA requirements.
This article was created in collaboration with AIPIA (the Active and Intelligent Packaging Industry Association). Packaging Europe and AIPIA are joining forces to bring news and commentary about the active and intelligent packaging landscape to a larger audience. To learn more about this partnership, click here.