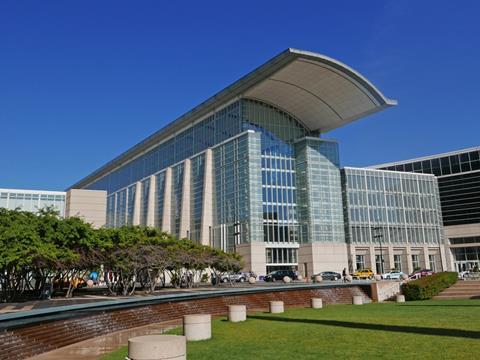 AIPIA's return to live events in October has already attracted a stellar line up of industry speakers for the USA Smart Packaging Summit, which takes place during Pack Expo international in Chicago's McCormick place on 25th October.
Not only is it the biggest and most diverse line up of Active and Intelligent Packaging experts gathered together in North America since the pandemic, it represents great value-for-money thanks to the support and cooperation of Show organisers PMMI.
The event, which will also be the first held in conjunction with AIPIA's new business partners Packaging Europe, has already attracted leading innovators from Accenture, Adrich, Authentic Labs, Aptar, Blue Bite, Cellr, Evigence Sensors, GS1, Identiv, KT Canada, Systech, Securikett and WestRock- with more to be confirmed shortly.
Anita Etrati, Strategy & Consulting Senior Manager Industry X at Accenture, will discuss the next steps following the publication of an important report on connected packaging, compiled in conjunction with AIPIA: When the box becomes smarter than its content, which identifies the power of data collected by connected packaging and some of the road blocks which need to be overcome to harness the power of that data and how to do that.
Cellr, an Australian company, specialising in customer engagement, at scale, combines smart packaging technology with its proprietary software platform (SaaS) so that brands can connect physical products with digital customer experiences. Its patented beverage producer authentication system gives brands better access to anti-counterfeit technology for true brand protection, it claims. Importantly the company has just been chosen as one of the nine finalists for Avery Dennison's first-ever AD Stretch global pilot accelerator program, which has its first focus on LaTAM and APAC, before moving to Europe and the USA shortly.
In the pilot, Cellr will help wine and spirit brands in Latin America to improve engagement with their consumers through an innovative tech solution which helps to optimize data points, enable brand protection and enhance brands' interactions and impact of marketing campaigns. You will hear about it first hand at the AIPIA American Summit!
Speaking about this first live AIPIA event since 2019, the association's managing director, Eef de Ferrante said, "Members are showing strong support for the Summit and it will be the only event to offer a wide spectrum of the latest technology developments in Active and intelligent Packaging for the North American market. Since the pandemic a lot of focus has been on supply chain security and food safety. But we have deliberately targeted the 'marketing tool' aspects for this event, as Brands seem to be discovering more and more potential there and want to know more quickly."
"The world did not stand still in other areas either. For example, the FMD and DSCSA legislation for traceability of pharmaceuticals are coming into full force in Europe and the USA shortly. Now Walmart is mandating tagging across a lot more products too. So the potential for scalable adoption of smart packaging technologies has never been greater. As usual at AIPIA events there will be something for everyone," de Ferrante added.
This article was created in collaboration with AIPIA (the Active and Intelligent Packaging Industry Association). Packaging Europe and AIPIA are joining forces to bring news and commentary about the active and intelligent packaging landscape to a larger audience. To learn more about this partnership, click here.