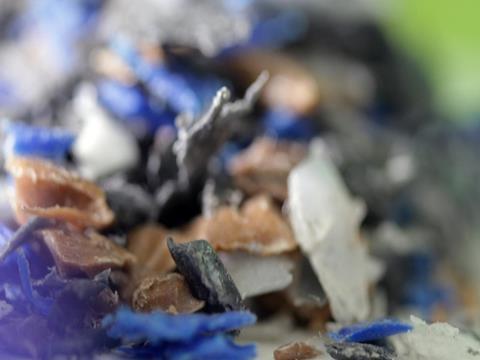 Neste has today announced the conclusion of a series of industrial scale processing trials at its refinery in Porvoo, Finland, where it has been able to successfully upgrade liquefied waste plastic into drop-in solutions for plastic production.
The company launched the initial industrial scale trial run with liquefied waste plastic in 2020. After setting the goal of processing more than one million tonnes of plastic waste annually from 2030, Neste identified chemical recycling as having the potential to "significantly contribute" to meeting this target.
"Chemical recycling complements mechanical recycling," the company wrote in its announcement of the 2030 plastic waste processing target, "As it enables efficient recycling of also coloured, multi-layer, multi-material packaging and films back into high-quality raw material for new plastic."
In 2020, Neste successfully processed 400 tonnes of liquefied plastic waste at an industrial scale – a first for the company. The trial involved turning packaging and mixed waste plastics into high-quality recycled feedstock, such as the company's own Neste RE feedstock, which are intended for use by the petrochemical industry. Ravago, a distributor and recycler of polymers, began collaborating with Neste in 2019, and was a key supporter of the initial processing run.
Further trial runs of the chemical recycling solution were conducted by Neste in 2021, apparently in a bid to gain further insights into the processing of liquefied waste plastic, including its impact on refinery operations. The trial runs used plastic waste comprised only of mixed post-consumer waste that is considered hard to recycle, according to Neste.
Across its trial runs, Neste claims to have processed around 800 tonnes of liquefied waste plastic at its Finnish refineries. This is reportedly equal to the amount of waste produced by a small city of 50,000 people. Neste adds that output from the trial runs has already entered the polymer value chain as feedstock, which the company says is suitable for the production of polymers that can be used for food packaging and healthcare applications.
According to Markku Korvenranta, executive vice president of oil products at Neste: "With the latest trial runs in Porvoo, we are laying the foundation for replacing crude oil based raw materials with liquefied waste plastic and strengthening circularity together with our customers.
"Based on the successful trials, we can conclude that liquefied waste plastics is a viable alternative for fossil raw material."
Neste says that the successful conclusion of its initial trial runs validates its ability to process "significant" quantities of recycled raw materials into drop-in products for petrochemical use, as well as proving that it can develop and upgrade its chemical recycling capabilities going forward.
Mercedes Alonso, executive vice president of renewable polymers and chemicals at Neste, comments: "There is strong interest in feedstocks from recycled raw materials in the polymers and chemicals market.
"By processing liquefied waste plastic and upgrading waste into valuable resources, we thereby not only contribute to combating the plastic pollution challenge, but we also provide chemical and polymer companies with the means to advance the circular economy.
"To do so at a larger scale going forward, we'll also require regulatory support.
"On the one hand, this includes the acceptance of chemical recycling as a complementary technology to achieve ambitious recycling targets. On the other hand, we need similarly ambitious targets for increasing the use of more sustainable materials."
A report from Appleyard Lees suggests that interest in the development of chemical recycling technologies has experienced a recent resurgence based on patent data. Part of the appeal of chemical recycling identified in the report is its potential to complement mechanical recycling by processing hard-to-recycle or currently unrecyclable plastics.
John Sewell, secretary general at Chemical Recycling Europe, agrees that "chemical recycling is essential for implementing circularity in the plastics value chain" and the rise of patent applications in the segment "indicates the dynamism in chemical recycling".
However, there are some criticisms of chemical recycling that may impede the acceptance Alonso calls for. For example, RaboResearch notes criticism of the uncertain costs and environmental impacts of chemical recycling, which some say remains unproven as a technology.
Sewell notes that, while "innovation comes with costs", this "indicates value" to come. "Over time, as the chemical recycling industry reaches its full potential, the market will help to drive the technology towards greater competitiveness."
Going forward, Korvenranta says that Neste will aim to continue the expansion of its chemical recycling capabilities: "In order to gain the necessary confidence needed for larger-scale production, further trials with larger volumes are still needed, and runs with increased volumes will continue in 2022."
The company is also collaborating with Recycling Technologies and Unilever on a three-year project to collect and process hard-to-recycle plastic packaging, which was awarded a £3.1 million grant from UK Research and Innovation (UKRI).