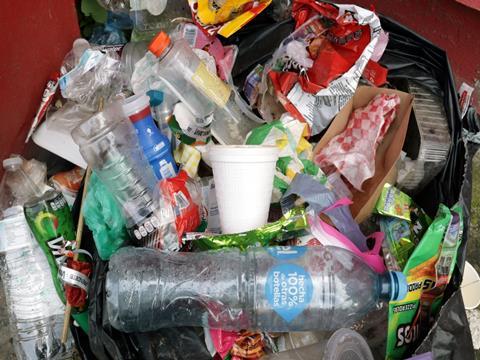 Think tank Planet Tracker have suggested that a change in mindset surrounding the value of packaging throughout its life cycle would encourage recycling and bring businesses one step closer to a circular economy.
They claim that companies currently treat packaging as a "corporate asset" until it is bought by a consumer, at which point it becomes waste to be discarded. This attitude is attributed to the financial ease of making the disposal of packaging the responsibility of the consumer, but Planet Tracker counters this with their theory that implementing a "right of use and requirement to return", retaining ownership of a product's packaging post-purchase, would be "a more practical solution than the current model".
According to John Willis, director of research at Planet Tracker, "it's abundantly clear that the plastics industry must find a way to urgently transition to a circular economy. A shift in mindset, away from viewing waste as a liability, is a practical way to ensure physical flows of packaging are redirected to reuse and recycling models and could be the step change required to achieve a circular economy. Planet Tracker's proposed model represents a financial solution to the waste crisis that will ensure waste is valued rather than discarded."
These alleged financial advantages include lower packaging costs, growth in the asset base (and thus greater balance sheet strength), and additional profit, whether packaging is returned in excess or not returned at all.
Global reuse platform LOOP are trialling a similar strategy. Leading brands Procter & Gamble, Coca-Cola and Unilever, alongside food retailers including Tesco and Carrefour, are just some of the current participants. If the trial succeeds, say Planet Tracker, it could innovate a new outsourced, third-party packaging industry, "which could help commonality and scale".
Such ideas follow the recent OECD Plastic Outlook: Policy Scenarios 2060, which estimates that global plastic waste will triple in the next forty years, and warns that plastic consumption will increase from 460 million tonnes (Mt) in 2019 to 1231 Mt in 2060.
Meanwhile, Robert Lilienfeld, founder and executive director of sustainable packaging think tank SPRING, questions whether the packaging industry is forgetting the importance of sustainable energy in as it strives towards a circular economy.