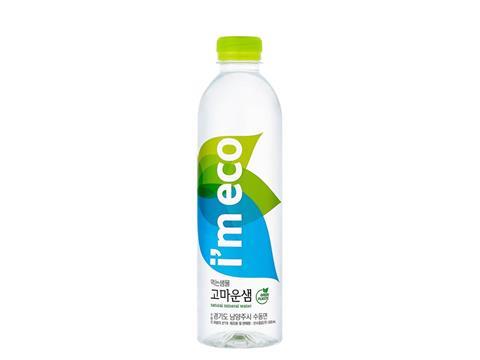 Total Corbion PLA launches new Luminy PLA (Poly Lactic Acid) made with chemically recycled post-industrial and post-consumer waste, which it claims is the world's first commercially available bioplastic product of its kind.
According to the company, its Luminy PLA grades offer the same properties, characteristics, and regulatory approvals as virgin Luminy PLA, but are partially made from post-industrial and post-consumer PLA waste.
The company says it receives and depolymerises reprocessed PLA waste, which is then purified and polymerised into the new Luminy rPLA for commercial distribution.
Early partners for the Luminy rPLA include Looplife in Belgium and Sansu in Korea, which have supported the collecting, sorting, and cleaning of post-industrial and post-consumer PLA waste. This generates the feedstock used by Total Corbion PLA to make Luminary rPLA polymers via chemical recycling processes.
Initially, the grades will be supplied with 20% recycled content in line with the principles of mass balance, according to Total Corbion PLA.
François de Bie, senior marketing director at Total Corbion PLA, says: "As we are currently ramping up this initiative, the initial volumes are limited but we are confident that rPLA will grow to be a significant part of our overall sales revenues."
The commercial availability of rPLA means it can be used by companies to make products, including for original food contact applications, for which the company says it has received certification. The company claims that products using rPLA can contribute to companies' targets for increasing recycled content across their portfolios.
Total Corbion PLA adds that it is expecting demand for rPLA to grow and, in turn, boost the collection, sorting, and reprocessing of post-use PLA for both mechanical and chemical recycling. The company is actively seeking further partnerships to work on the rPLA solution.
Thomas Philipon, CEO at Total Corbion PLA, comments: "This ability to now efficiently receive, repurpose and resupply PLA is a further demonstration of the sustainability of our product and the demonstration of our commitment to enable the circular economy through value chain partnership."
Total Corbion PLA have previously exhibited a number of applications for its Luminy PLA resins, including a bio-based thermoformed cup made from renewable materials. In 2018, the company announced the start-up of its PLA bioplastic plant in Rayong, Thailand, with a capacity of 75,000 tonnes per year, which produces Luminy PLA.