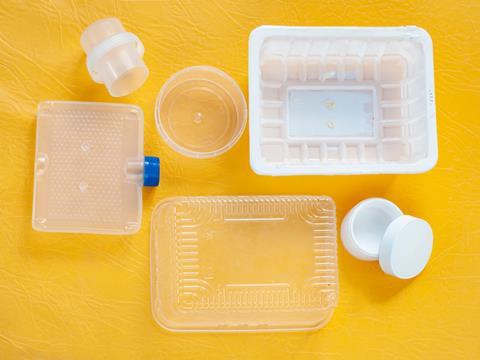 Unilever has joined Nextek's global NEXTLOOPP project, which aims to create food-grade recycled polypropylene (rPP) from post-consumer packaging waste.
Polypropylene (PP) is a commonly used packaging material for food across the globe, yet post-consumer PP packaging is not widely recycled in conventional mechanical recycling infrastructure.
It is Nextek's view that creating a circular economy for food-grade PP post-consumer packaging waste is long overdue. As a consequence, current food-grade recycled PP is currently limited to advanced recycling technology processes.
Unilever and Nextek, together with other partners in the project, are set to embark on the challenge to produce rPP through conventional mechanical recycling infrastructure that meets the regulatory standards for use in food packaging.
The global organisations that have joined the multi-participant project include brand-owners, suppliers, universities, and industry associations, through to end-users in the PP supply chain.
On a broader level, Unilever has committed to halving the use of virgin plastic in its packaging and removing more than 100,000 tonnes of plastic entirely by 2025 through its 'Less, better, no' plastic framework.
Sanjeev Das, global packaging director at Unilever's foods and refreshment division, says: "Unilever supports the advancement of mechanical recycling infrastructure to produce food-grade rPP to complement other technology routes. Unlocking the mechanical recycling route to produce food-grade rPP will help boost our efforts to keep plastics in a loop and out of the environment."
Professor Edward Kosior, founder and CEO of Nextek Ltd, adds: "The NEXTLOOPP project is very enthusiastic to welcome the participation of Unilever in helping to close the loop on PP food packaging. Unilever is a company that is committed to bringing sustainability and circularity to its many products and is helping to overcome the significant challenge of using high-quality recycled polypropylene in food-contact applications.
"We look forward to achieving the goal of creating a long-term solution for PP packaging so that consumers can be confident that when they participate in recycling, they are contributing to a better outcome for everyone."