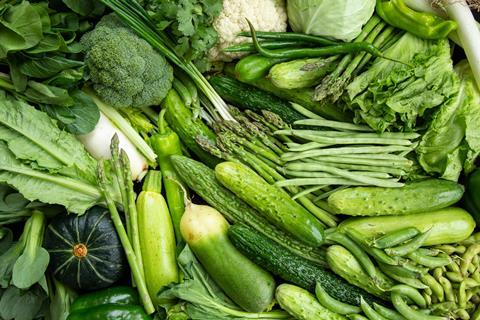 PACK'D has launched a line of recyclable paper bags for its Organic Vegetables range as part of the company's goal to remove all plastic from its supply chain by the end of 2023.
The new packaging is reported to be a reaction to a previous cardboard carton design, to which customers responded with concern that the packaging would take up space in storage. By switching to flexible paper bags, it is hoped that the product within can be stored efficiently while the packaging remains recyclable.
"We're proud that this will be one of the first frozen packs in curb side recyclable paper anywhere in the world," said Alex Stewart, CEO and co-founder of PACK'D. "For us, curb side recyclability is everything, otherwise we're just passing the buck to our customers and giving them an extra task.
"It's our job to make sustainability easy for our customers, not more difficult, and that means we need solutions that work for them and not just for us. We're on course to be completely plastic-free in 2023 and so far we've managed to remove 13.6 tonnes of plastic per year from our supply chain.
"After this initial launch, we look forward to rolling out the paper across the full range in due course, and with all our retail partners."
The new packaging will be available to purchase through Ocado and the PACK'D website.
In the summer, Iceland partnered with Parkside to repackage its frozen seafood range in a recyclable paper pouch, with its water-based coatings said to break down during the re-pulping process.
Mondi and Fiorni International also collaborated to package Antico Pastifico Umbro's pasta products in a paper bag – said to be completely recyclable in existing paper streams, including its transparent cellulose window.
Kellogg's previously announced a partnership with Tesco to pilot a paper liner for its cereal boxes in a select number of stores, beginning in January this year.