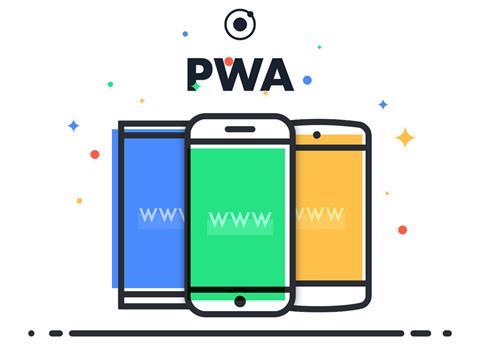 Wouldn't it be great if consumers could make product touchpoints, such as the packaging they come in, their 'go-to' resource for product information? New AIPIA member Tapps, believes they will if the pack is presented as a channel for routine engagement, rather than one-off promotions.
The challenge is to manage multi-action experiences over a product's entire life and Tapps offers a novel solution based on progressive web app (PWA) technology.
When customers have consistent success in finding what they want, they will seek out these touchpoints in the same way they now turn to search on Google. More engagements will increase sales, lower service costs, and produce reams of product feedback and first-party customer data, according to Tapps.
A PWA is a website that looks and behaves like an app. Apple supports PWAs, while Google and Microsoft champion them. Brands like Pinterest, Uber, and Starbucks use PWAs to streamline onboarding, while others like Lancome and Alibaba have successful e-commerce PWAs.
Like initiating a search, engaging a product is a high-intent interaction. Customers engage because they want something, but their reasons are varied. Some want to learn more about the product and its origins, while others want support, or to buy, register a warranty, authenticate the item, or engage in promotional experiences. Offering multi-action features that meet most of these needs is best for customers and Brands, says the company.
Most PWAs mirror the model where one app serves many customers. Tapps introduces an alternative 'one PWA per item' model as a potentially perfect solution for direct-to-consumer (DTC) engagement.
This approach leverages the ability of PWAs to retrieve the assets as structured data, including any call-to-action, schedule, and function. The result is that actions such as 'read the manual' or 'view carousel' can be modularized entirely, so that they need to exist only once in the cloud to be used by any number of apps. Individual apps store a list of the relevant actions, while updating an action updates all associated apps.
The company says it achieves still greater simplicity by grouping actions and storing only the group ID(s) in an app. If it groups a quick-start video, support form and registration link for a product model, it can then keep the information fresh for all apps of that model by updating the group. Adding a recall notice to those apps would be as simple as adding it to the group. At the same time, Tapps can add individual actions to an app to incentivize users with the opportunity to see or win something personal.
There are many other benefits to PWAs, it claims. They are fast, capture metrics without cookies, work offline, access a phone's camera or location, and are well-positioned to initiate augmented reality (AR) services and push notifications.
Building packaging as an open channel can happen one product at a time. Customers will quickly learn which products offer comprehensive resources through the product touchpoints.
This article was created in collaboration with AIPIA (the Active and Intelligent Packaging Industry Association). Packaging Europe and AIPIA are joining forces to bring news and commentary about the active and intelligent packaging landscape to a larger audience. To learn more about this partnership, click here.